In order to collect payment on-site during your events you will have to set up a payment process.
You can refer to our article on linking Stripe or Authorize.net to see how to set up those payment platforms.
Open the Boomset Guest List app. Select the "Walk-In" option. The registration form will show up along with the associated price for each registration type.
Boomset allows you to accept different forms of payment as well. You have the option of: credit card, cash, check, complimentary, and more. Simply press the "Payment Type" section and a pop-up window will come up with your choices.
Once you have selected the appropriate form of payment, simply fill out the rest of your registration form and select the "Next" button on the top right corner. The registration will be completed.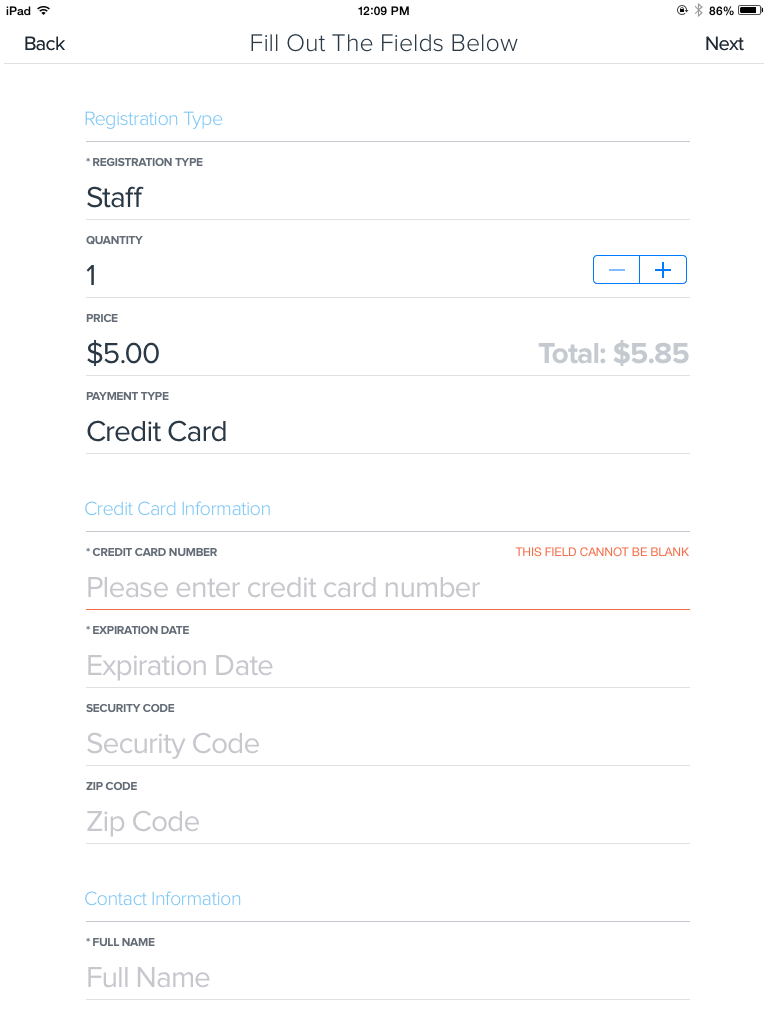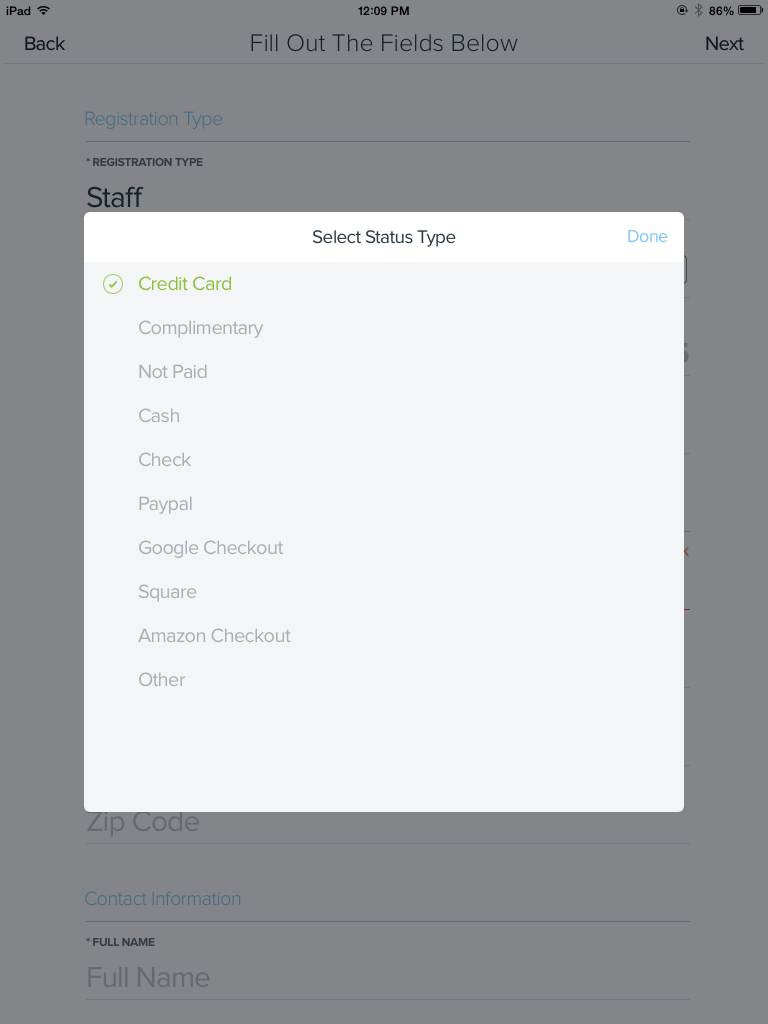 Feel free to reach out to us at support@boomset.com in case you have questions or need assistance.