In Lead Retrieval Settings, the event organizer can control exhibitor access to the event on the Lead Retrieval App.
Under the "Manage" tab, select "Settings" under Lead Retrieval. If "Public" is toggled "OFF", please contact your Boomset Account Manager to turn it "ON". That way, your event will show up on the Lead Retrieval app.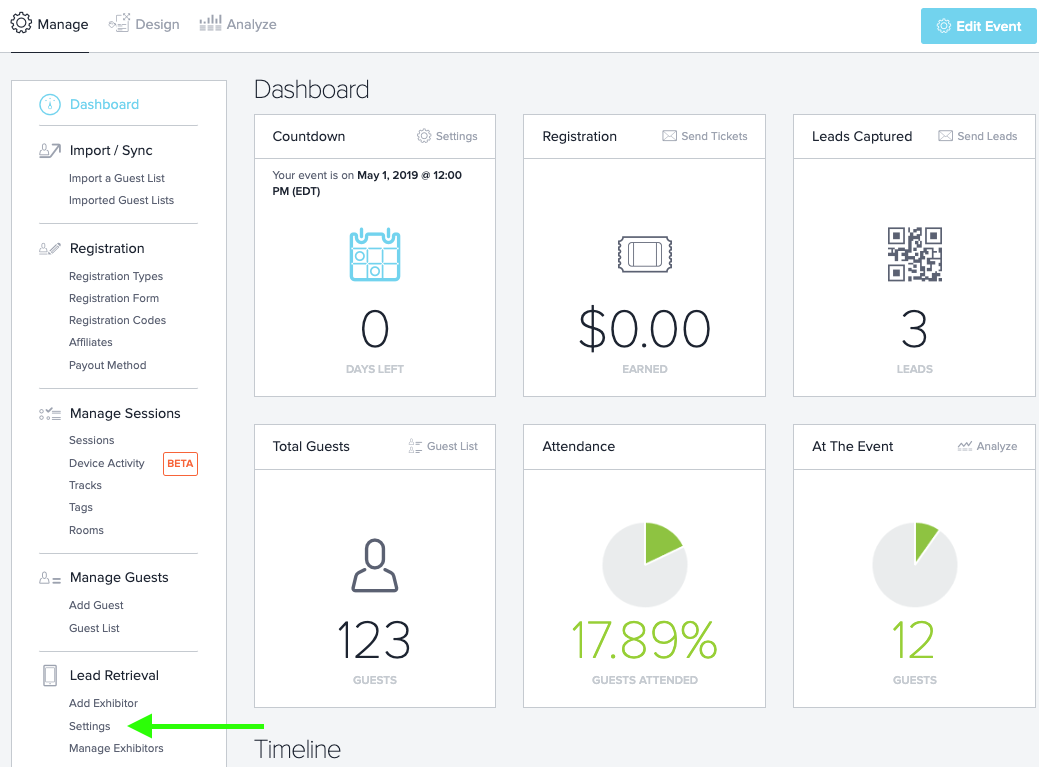 Make the event Public so that Lead Retrieval users can find the event in the app
Turn License Fee ON so that users will be prompted to pay through the app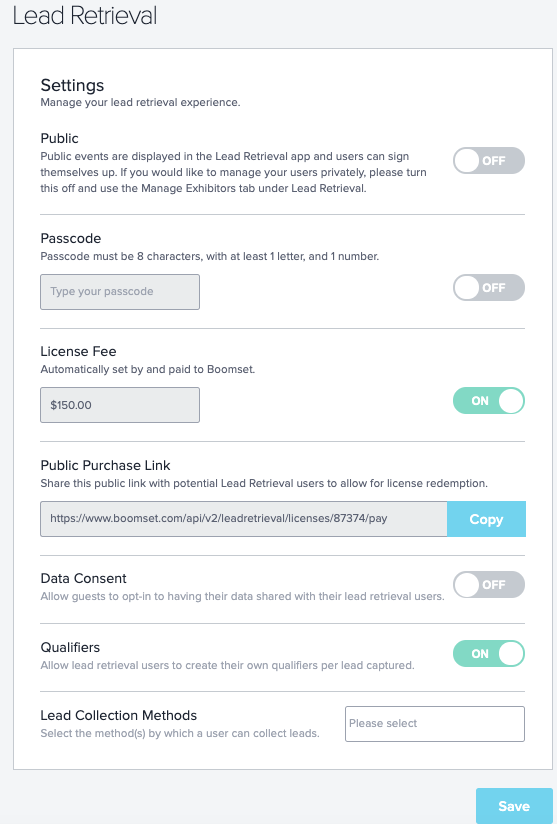 Feel free to reach out to us at support@boomset.com in case you have questions or need assistance.