This article is intended for event organizers to understand how to create poll questions directly in Boomset's platform and how to launch poll questions in your sessions.
Creating Poll Questions
In order to create your poll questions, please go to your event in Boomset, and go to Manage > Registration Form > Custom Questions tab, and click Create Question.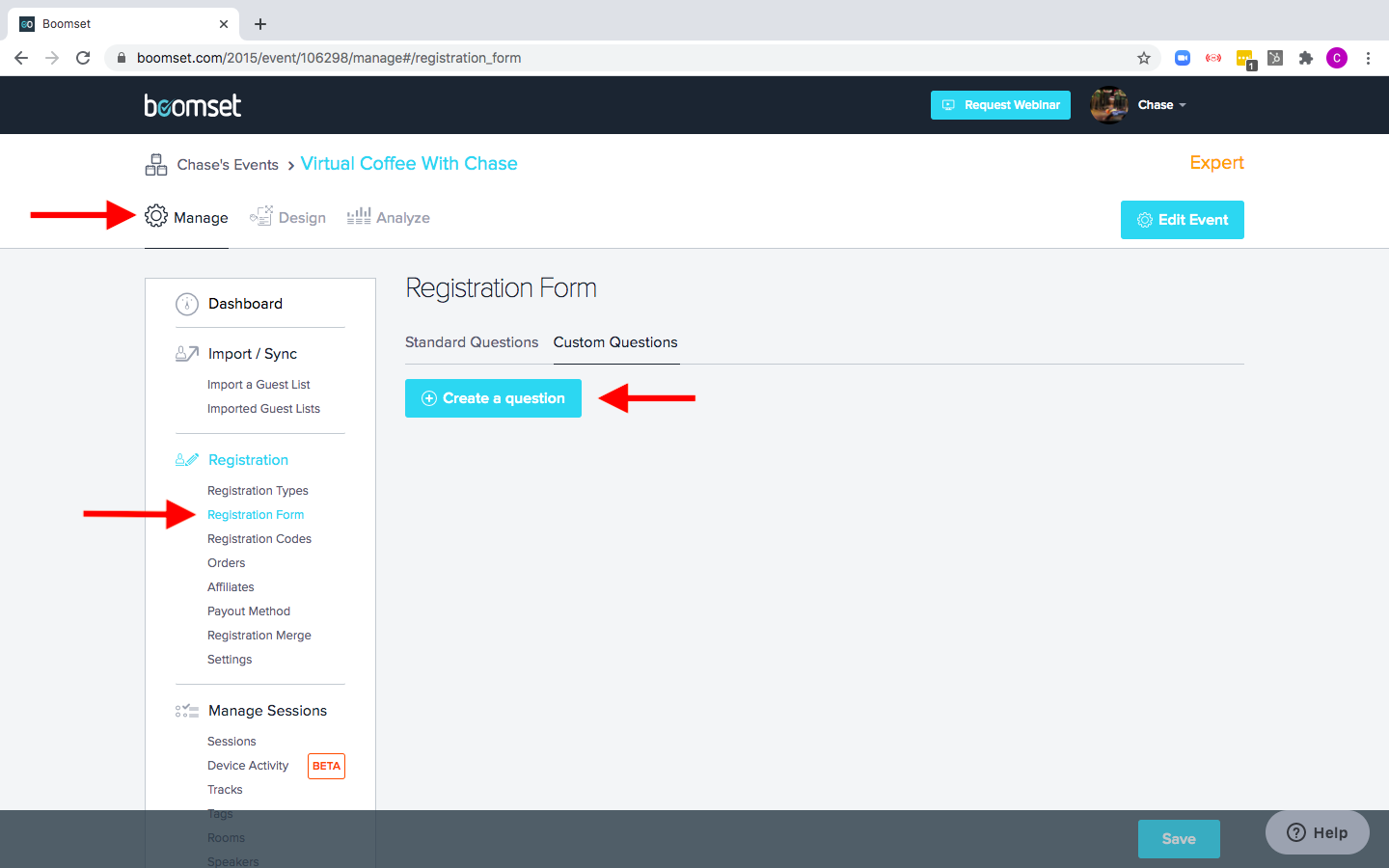 When creating your question, please select Audience Type to be Attendee, and the format of the answers to your Custom Question (Text, Dropdown, Checkboxes, Radio Buttons) and enter your answer choices if applicable (this would apply to any question that does not have Text answers).
In the Session Polling section of the Custom Question, click on the box and select the sessions that you would like this question to appear in. Please ensure to click Save at the bottom once completed.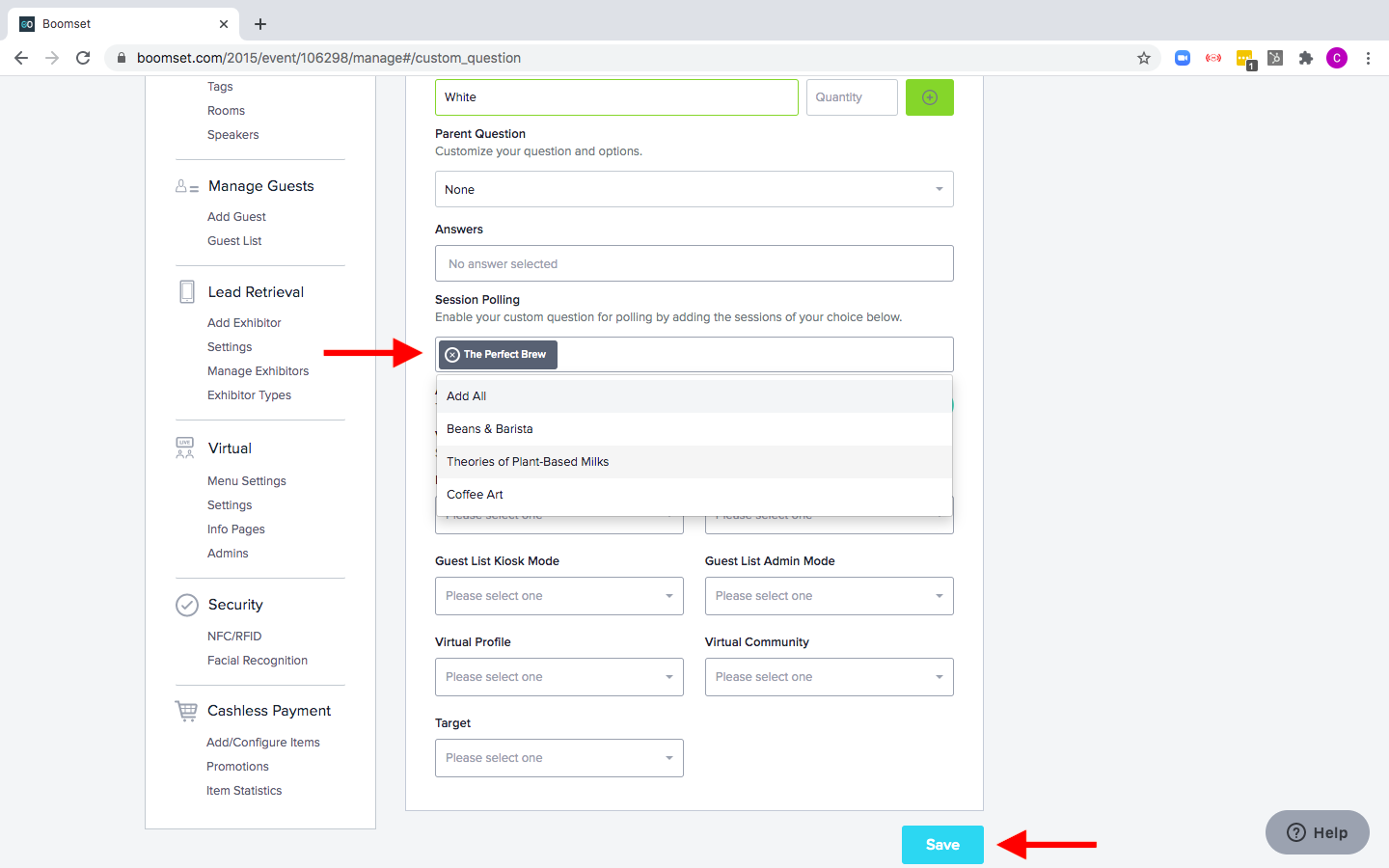 After this, please go to Manage > Sessions and click on a session that you would like to have polls in. You will then need to click Virtual Settings and toggle On Session Poll. Please, ensure the Poll Type is set to Boomset, and scroll to the bottom to click Update.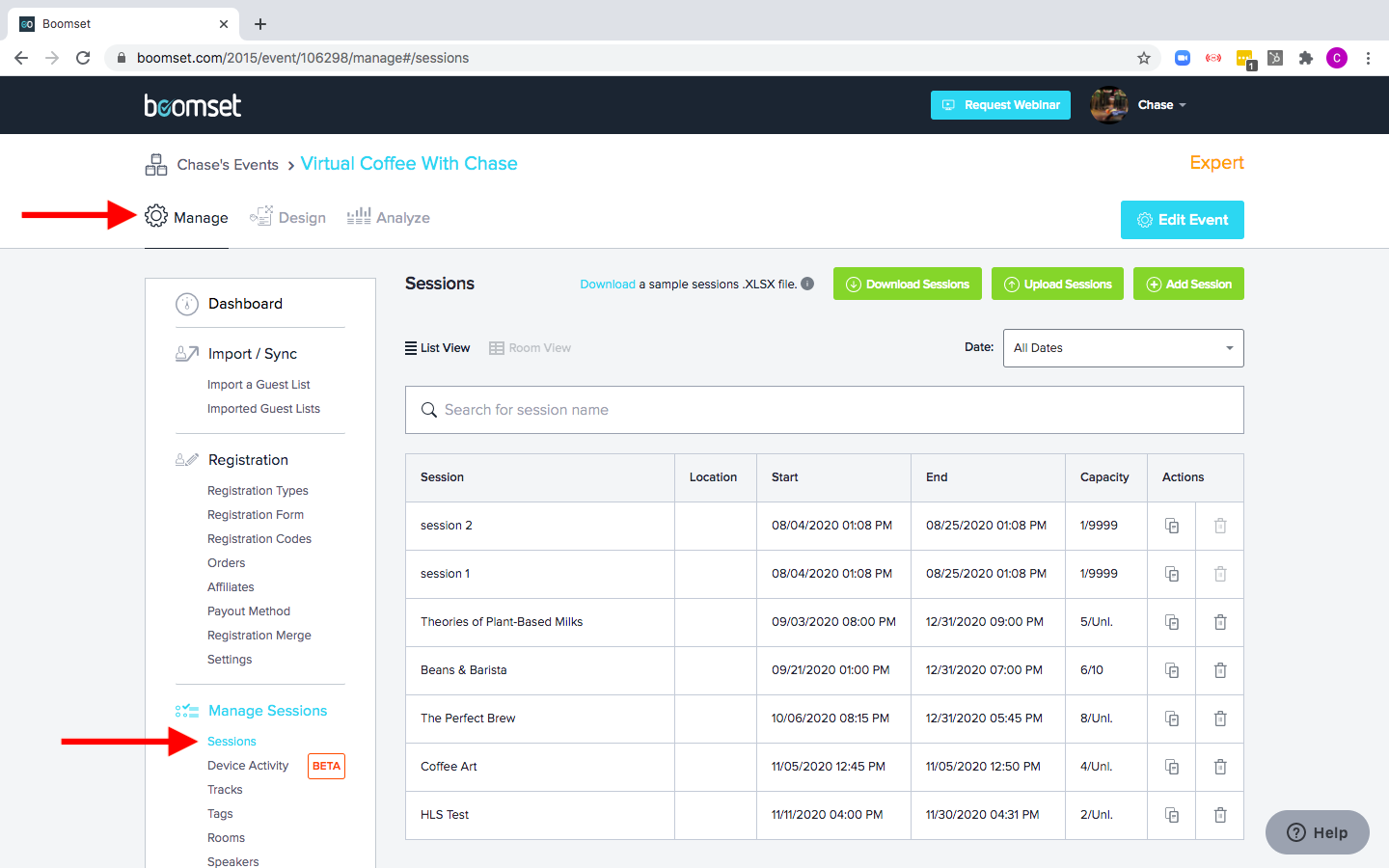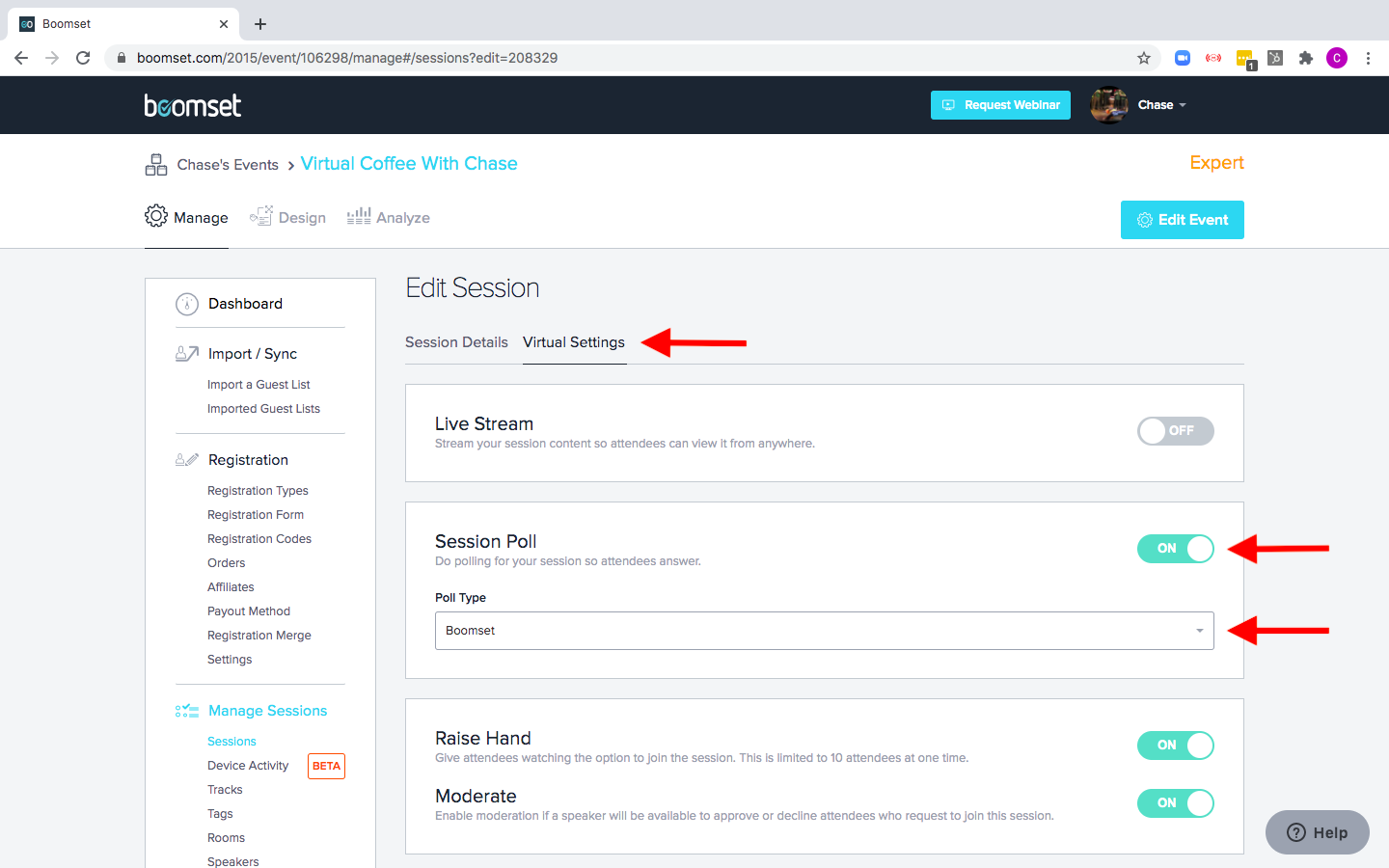 Activating Poll Question
In order to launch your polls in your virtual event, you will need to be either an Admin in the event or a Speaker for that session.
You can add yourself as an Admin on Manage > Attendee App to activate the Poll:
Once the session has started, please click on the Poll tab and you will see your poll questions. When you are ready to launch your poll, please click on the Activate button to launch your poll. Please note that your attendees do not see these questions until you activate the polls.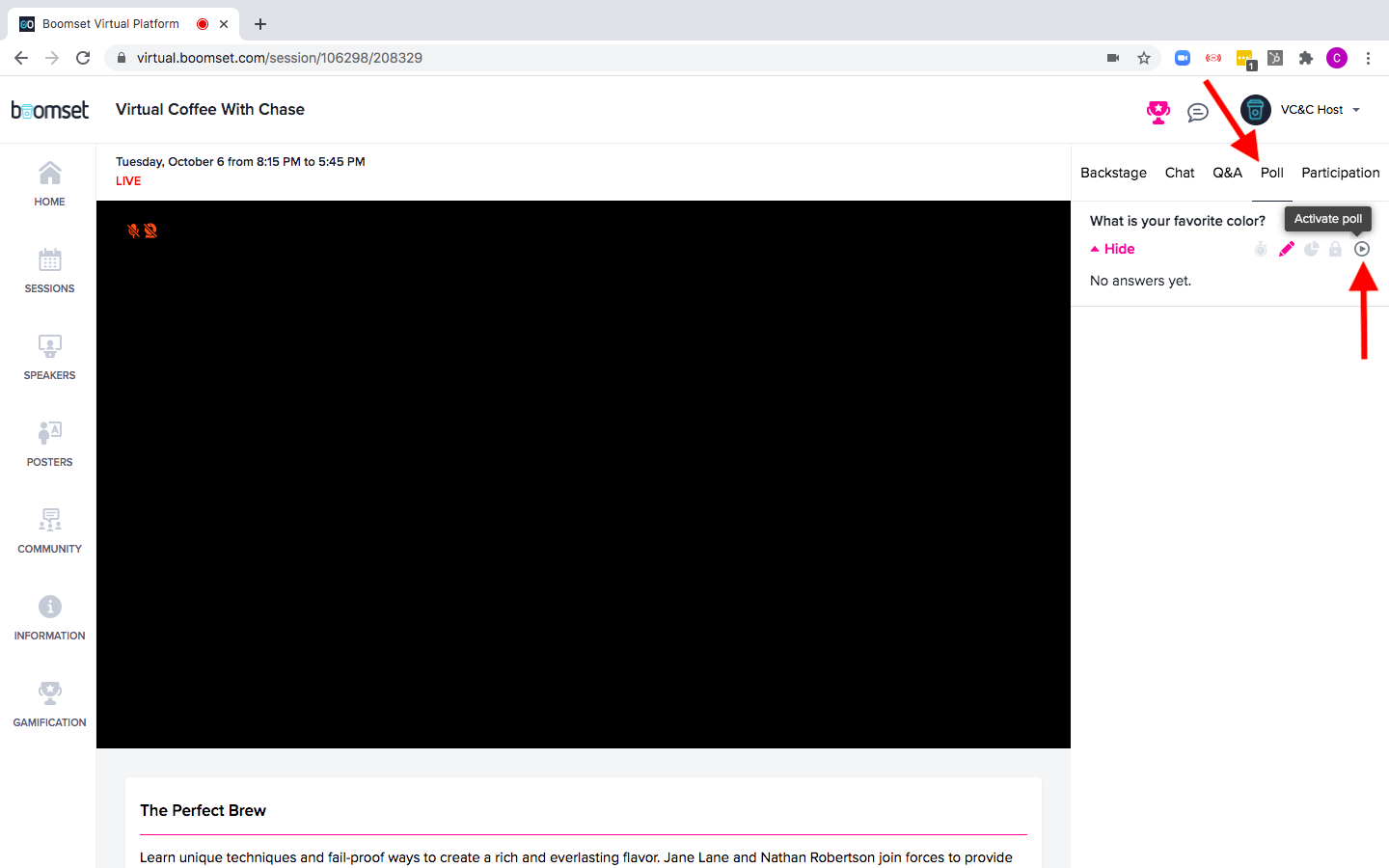 If your custom question has a Dropdown, Checkboxes, or Radio Button answers, you will see the number of attendees that have answered these as they submit their answers. If you only want your poll active for a certain amount of time, you will have the option to add a countdown timer. Please click this button, and enter the number of seconds that you would like your attendees to be able to answer the poll question. Once it says Time's Up, your attendees will no longer be able to submit their answers.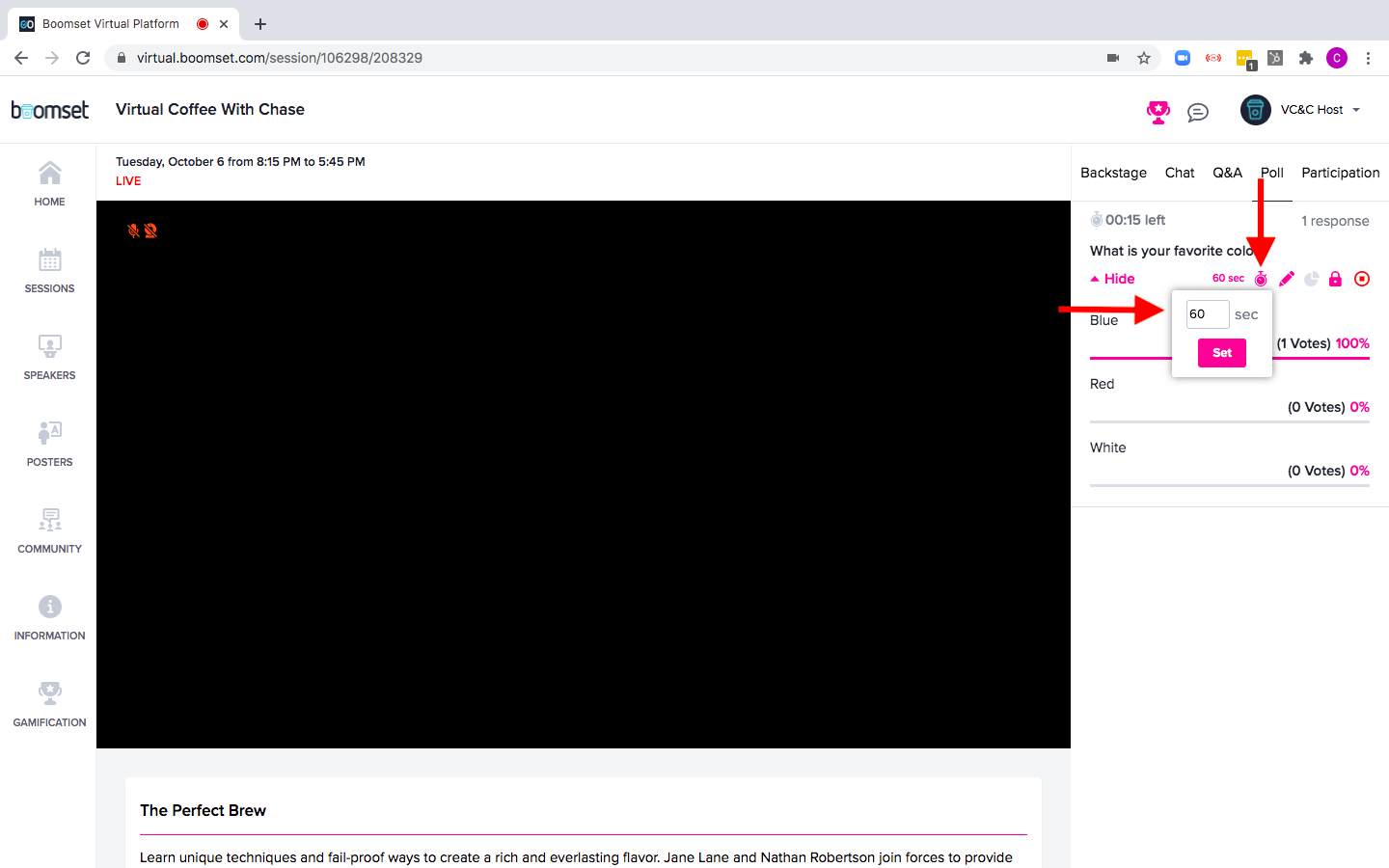 Once you would like your attendees to no longer submit answers, please click Lock Voting and then click Show Results to display and discuss the results of the poll with your attendees.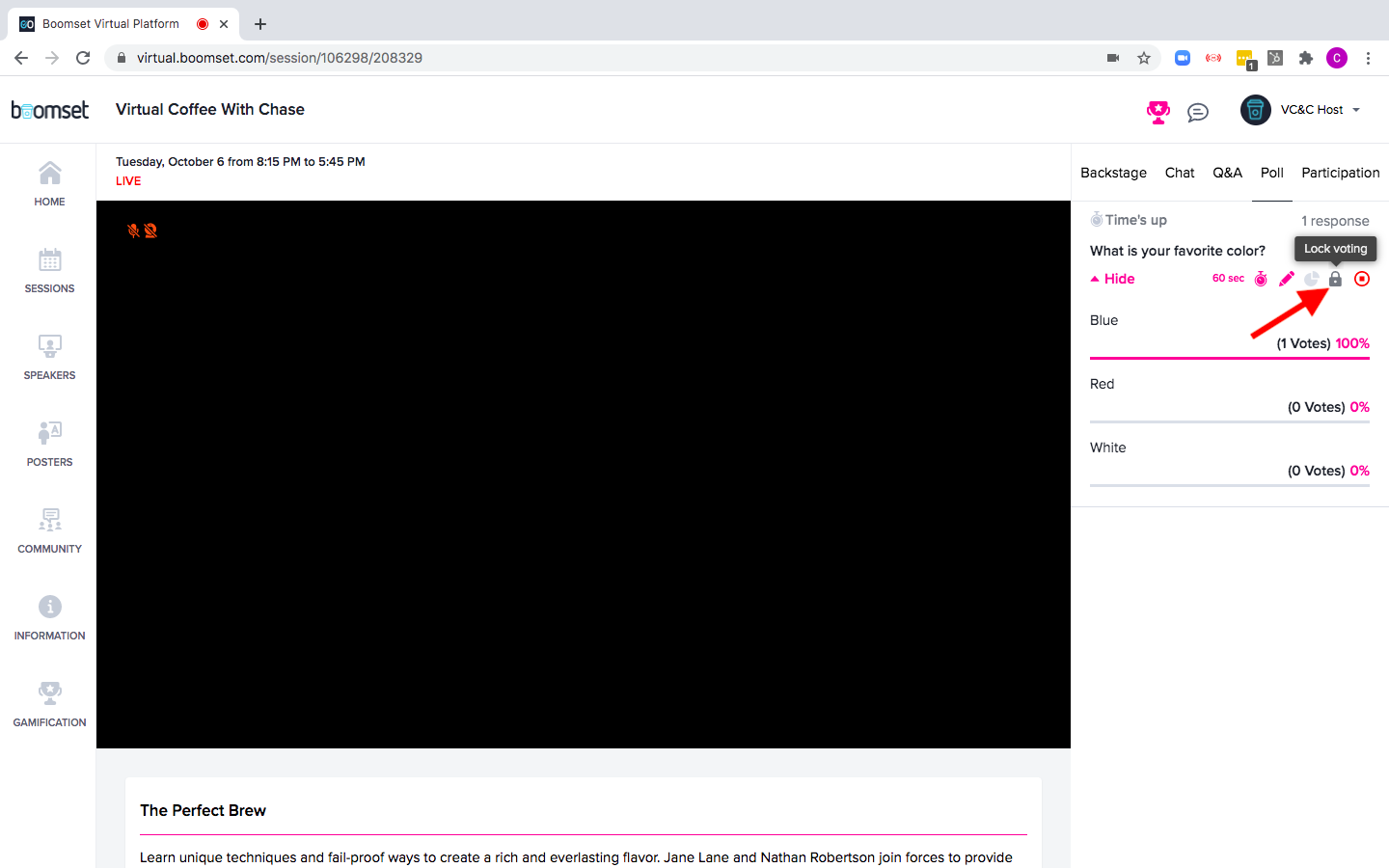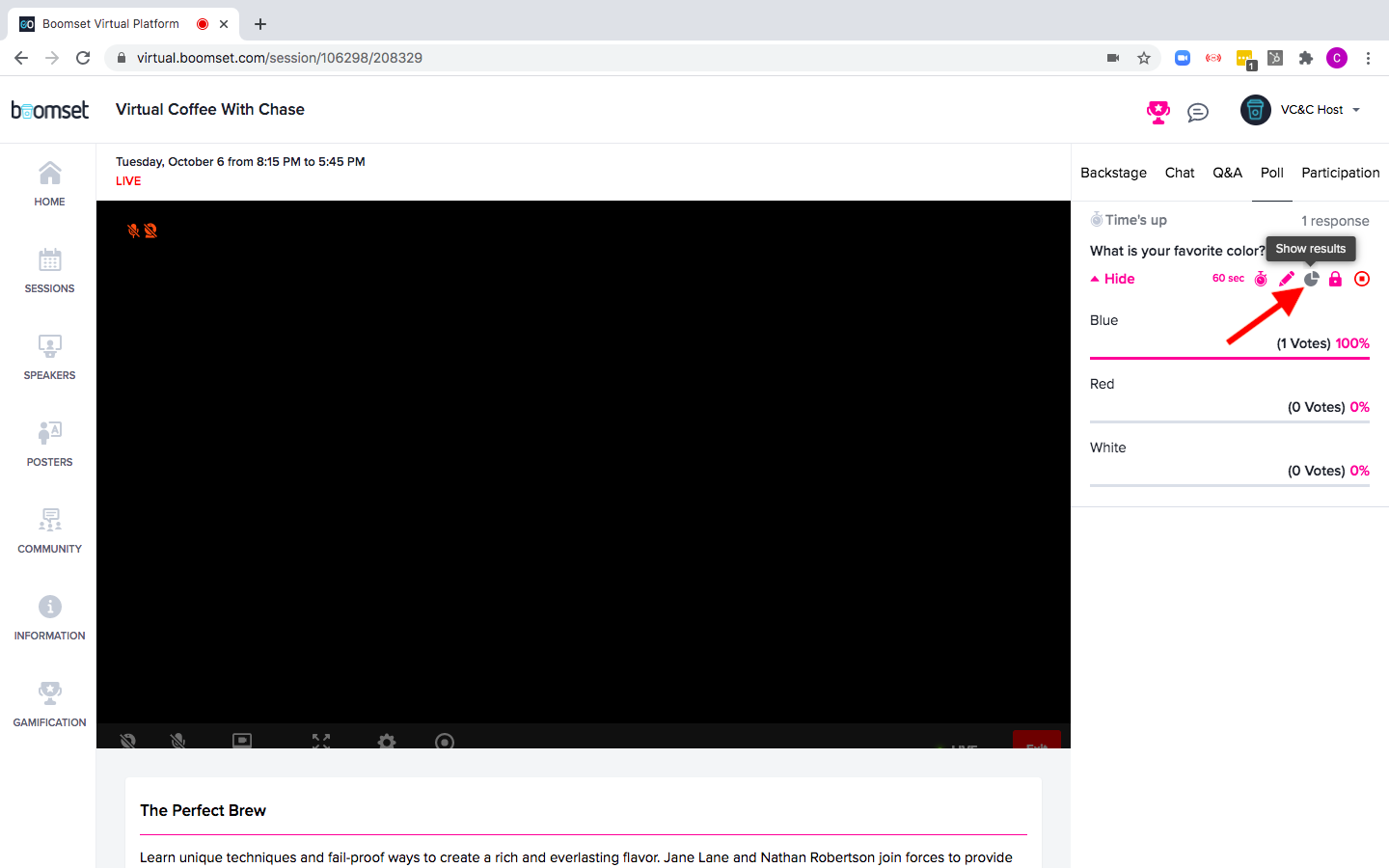 After you have reviewed the answers to the poll with the audience, click Deactivate Poll so that this question no longer shows for attendees. Click Activate poll when you are ready to have your next poll question.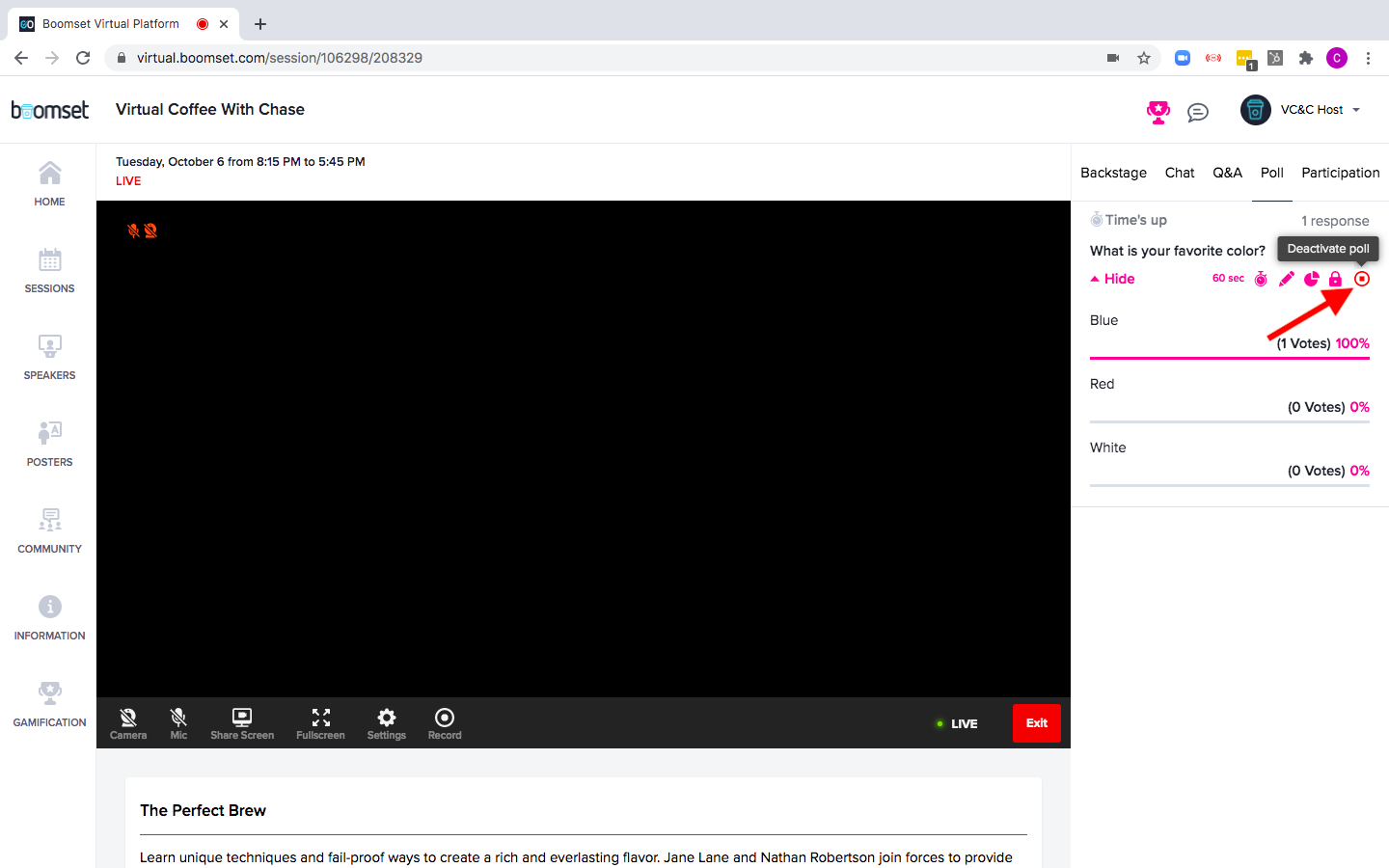 Answers submitted to poll questions can be exported in the Analyze section of your Boomset event in two ways! The first way is with the Poll Report, which will provide you with an overview of the answers per session and the second is an Attendee Report if you are looking for more specific information, like the "Who answered what?" question.
Feel free to reach out to us at support@boomset.com in case you have questions or need assistance.