In the virtual platform, Admins are attendees who have universal access to speak and participate in all sessions.
Note: This feature is only available to those who have the Virtual component of Boomset enabled.
To add an Admin, go to Manage > Virtual > Admins, and select "Add Admin". You will be prompted to either create a new admin or select from an existing attendee.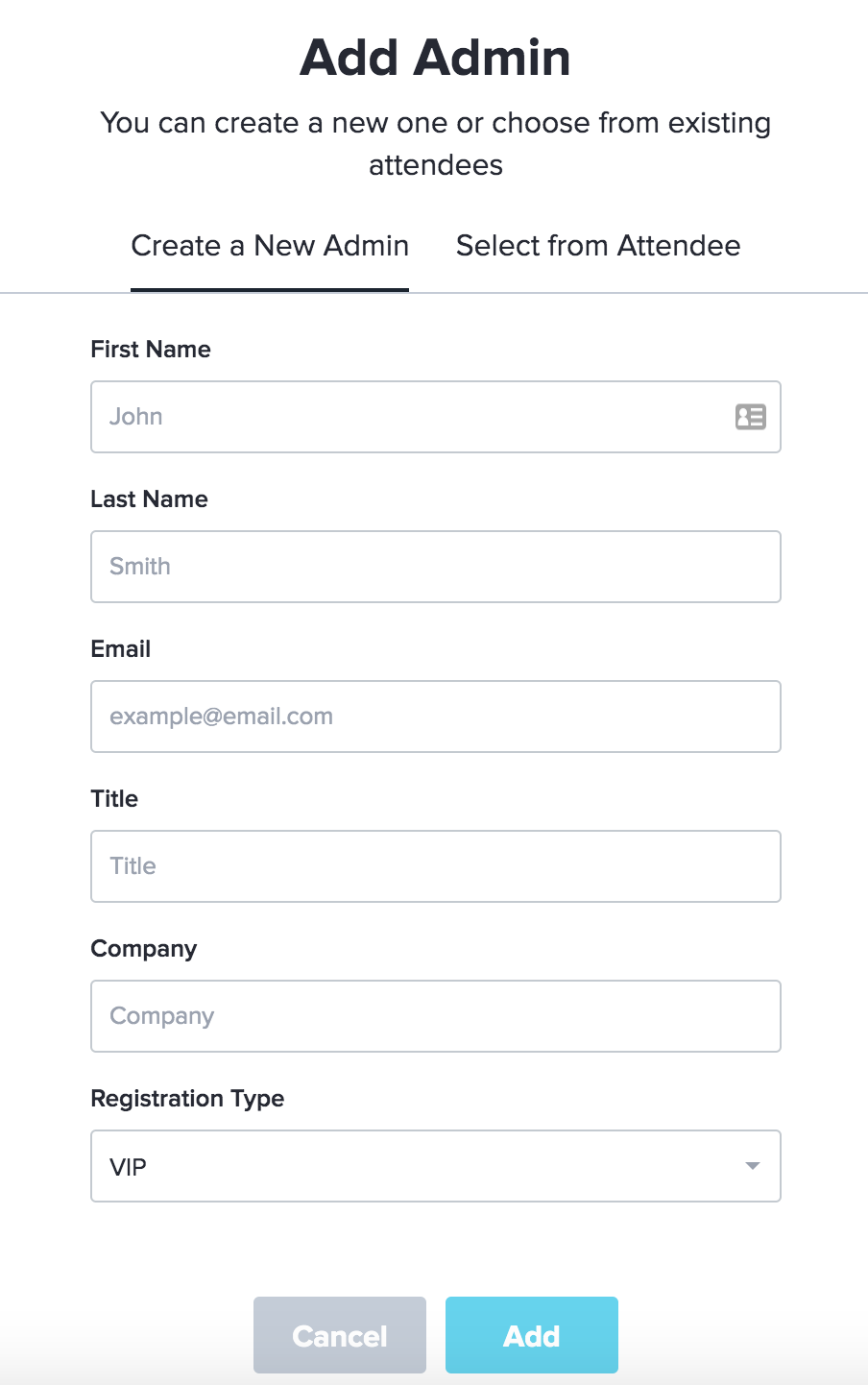 Once added, Admins will see the following prompt when joining any session: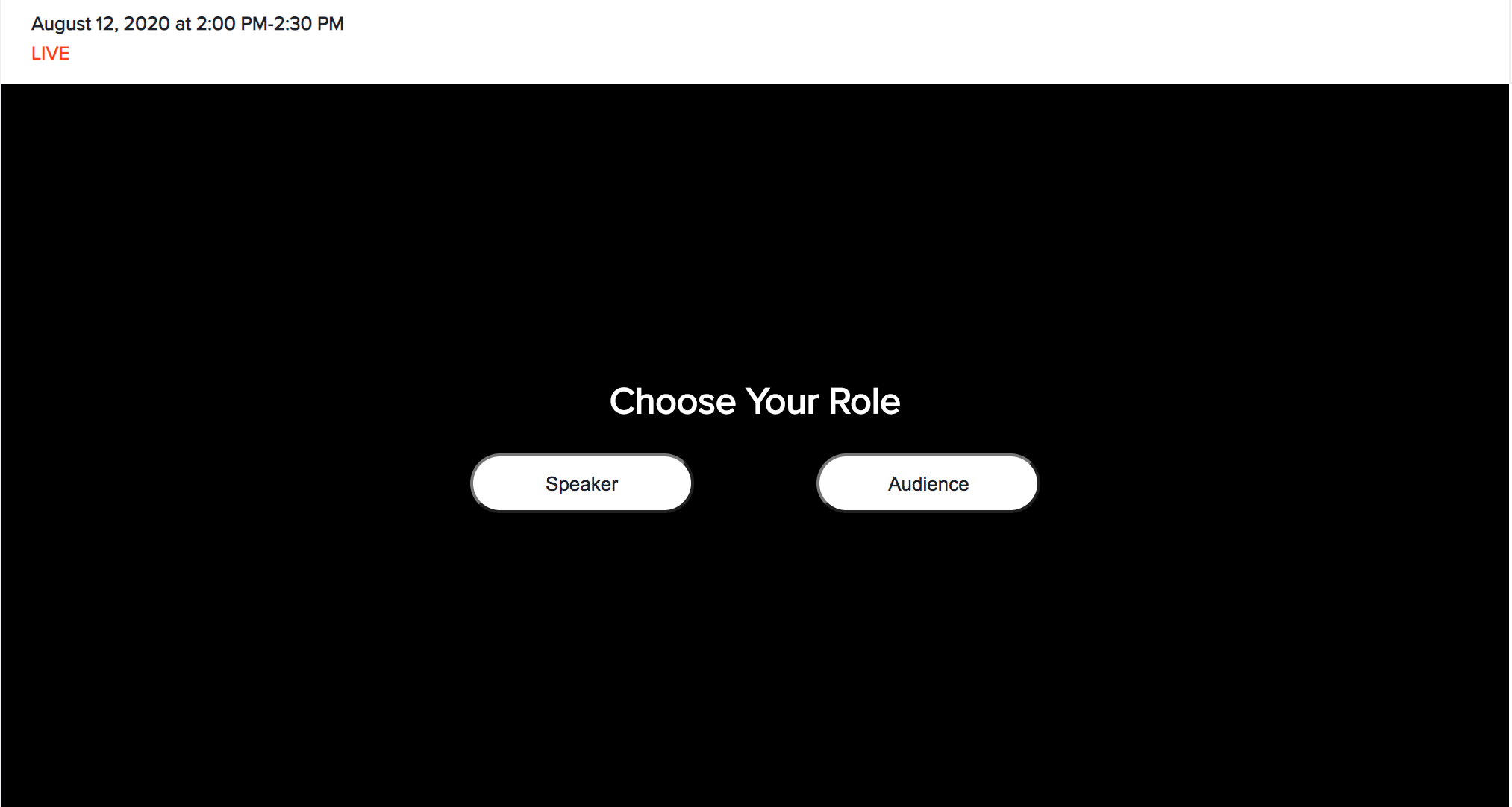 They can select either role. If they need to change the role, they can leave the session and return to select a new one.
Admins may also record session content, participate in the backstage chat, and pin/delete messages in any chat box.
An admin can turn other speakers' microphones and cameras on or off.
Feel free to reach out to us at support@boomset.com in case you have questions or need assistance.