To create an event, log into your Boomset account on the web platform. Click the blue "Create Event" button. Boomset will guide you through the event creation process.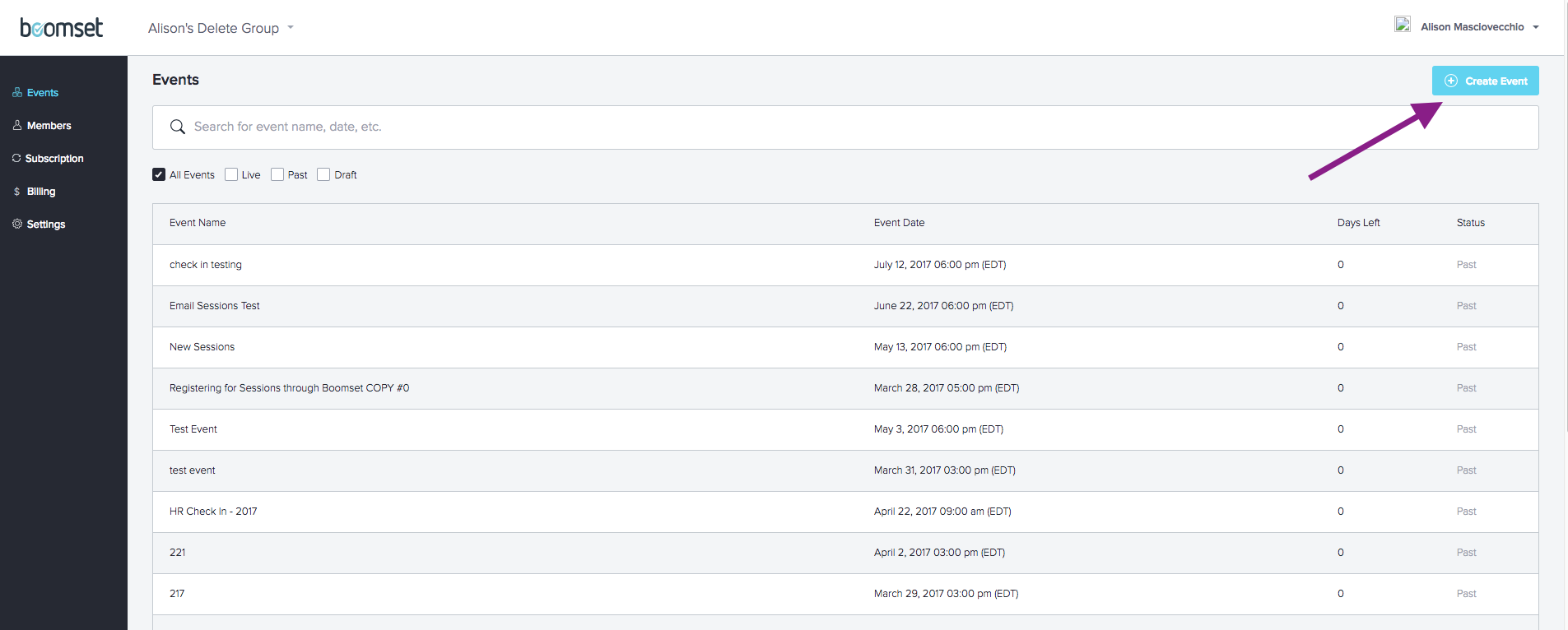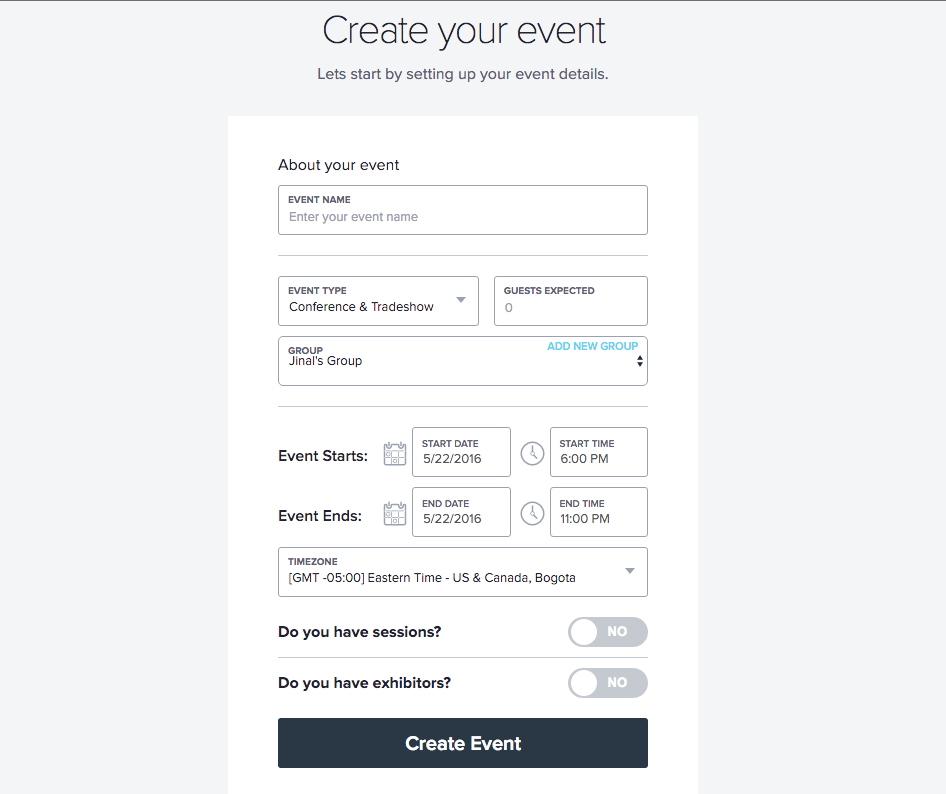 Once you hit Create Event you will be brought to the Guided Setup screen. From here you can go immediately to the Event Dashboard or you can go to Setup your Sessions, Design your Badges or Import your Guestlist.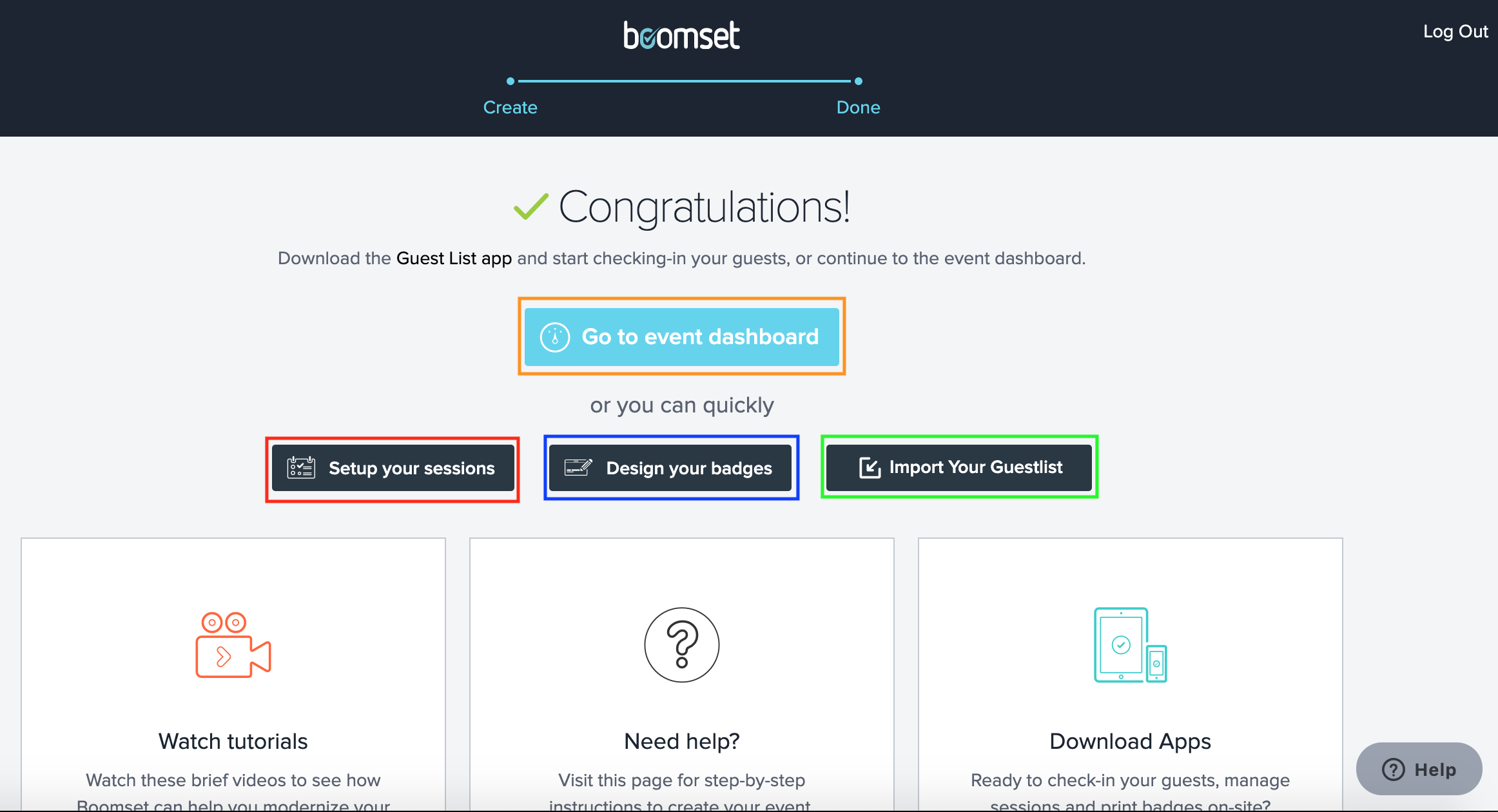 Check out these guides to learn more:
Feel free to reach out to us at support@boomset.com in case you have questions or need assistance.