Creating Exhibitor Types
By creating Exhibitor Types and assigning these to each of your Lead Retrieval users, this allows for you to categorize certain exhibitors in your virtual event. An example of this would be making Silver Sponsor, Gold Sponsor, and Platinum Sponsor exhibitor types to showcase those that are more prominent exhibitors to your virtual event than others.
In order to create your Exhibitor Types, go to Manage > Lead Retrieval > Exhibitor Types and click on Add Exhibitor Type. You will then need to create the name of this exhibitor type and what it would be displayed as on the virtual event. You can also add a Theme Color so that when an attendee clicks on the exhibitor, their Exhibitor Type will be highlighted in that color.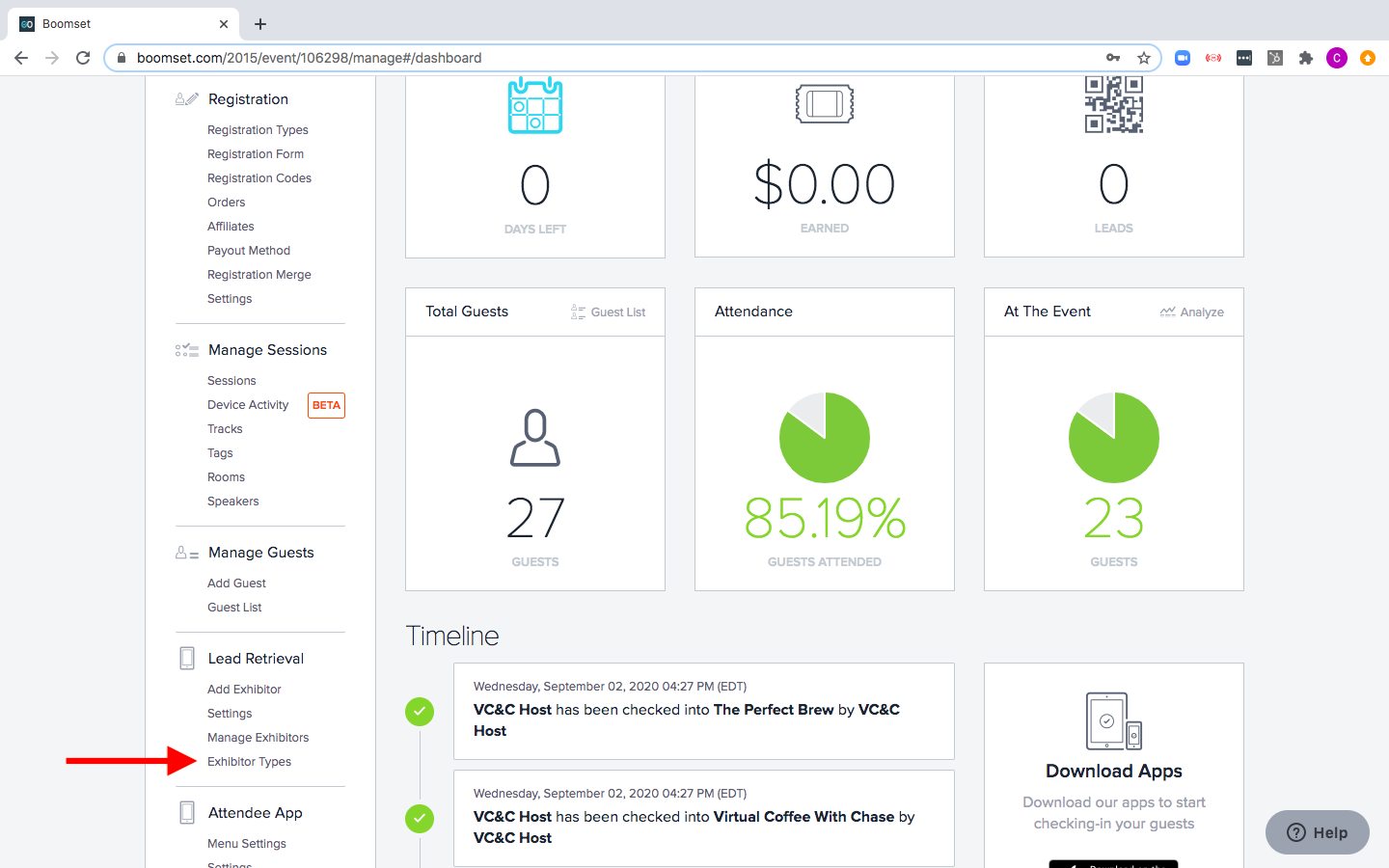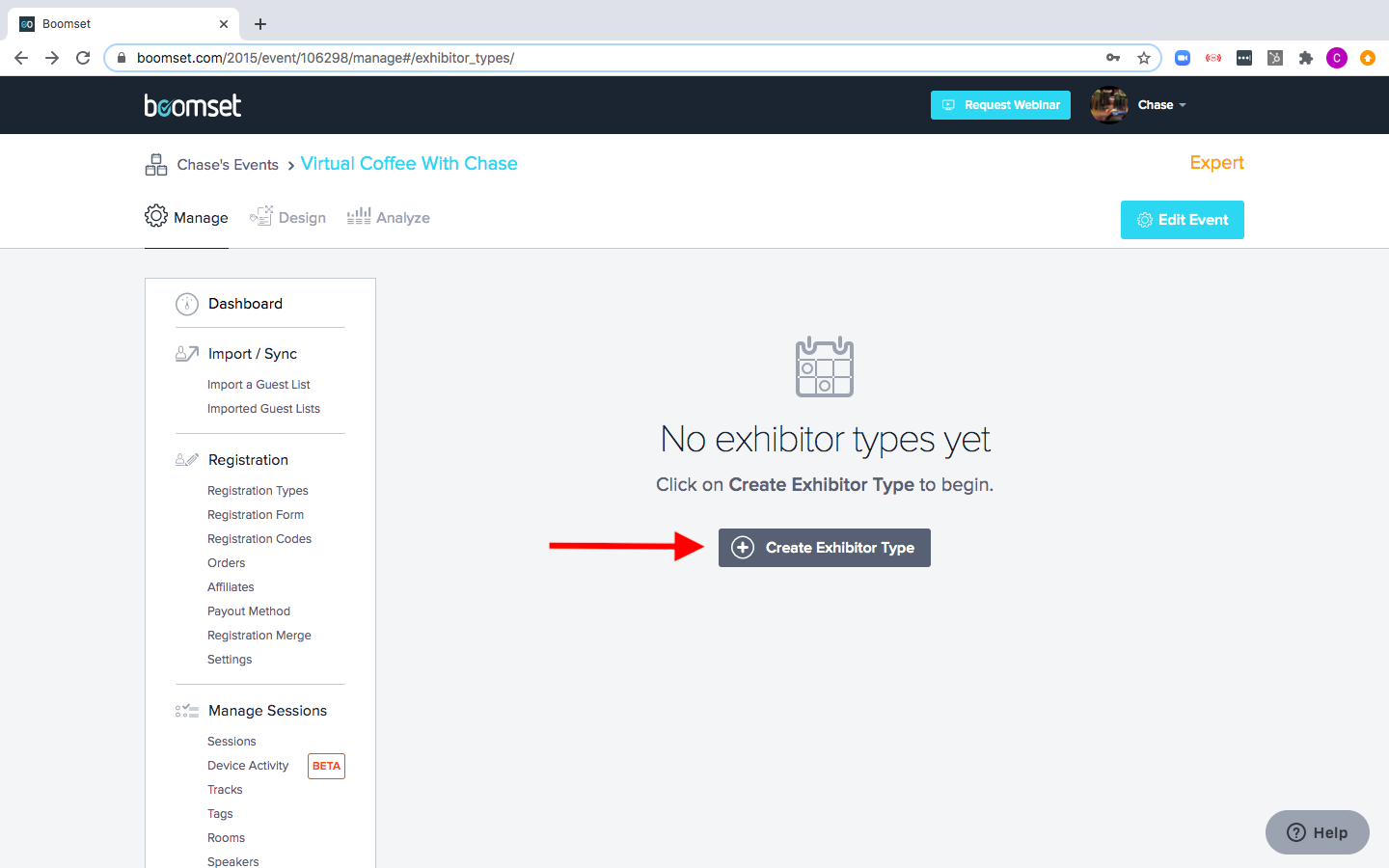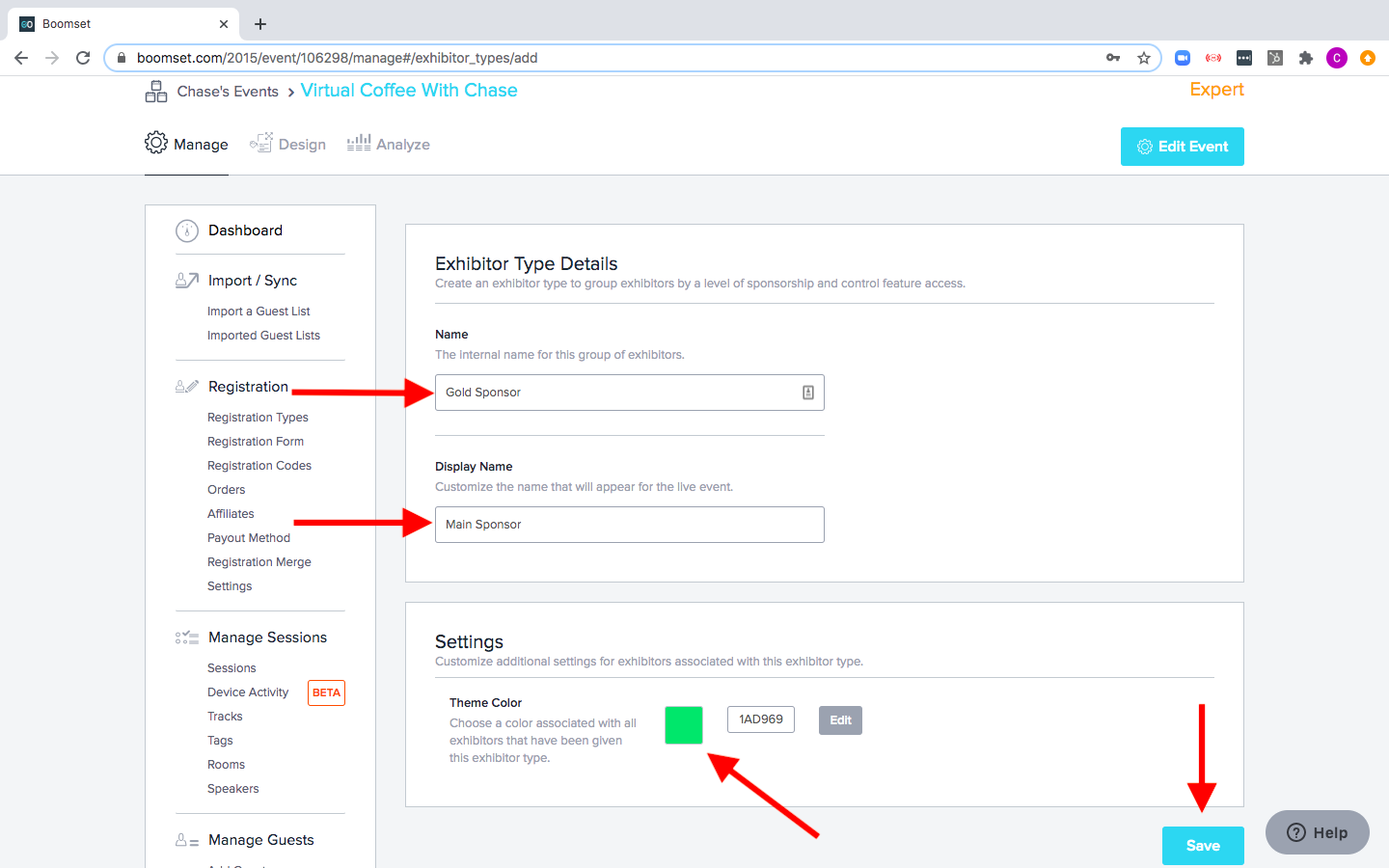 After you have created your Exhibitor Types, you can go ahead and assign them to the different Exhibitors who will be attending your Event.
Assigning Exhibitor Types
Because not all Exhibitors are added into the Event in the same manner, there are two different ways to ensure that an Exhibitor Type gets assign to them. Check them out below.
If the Lead Retrieval User purchased paid Boomset directly for their license or if they were added in bulk to the Event, chances are that they are going to appear under Manage > Lead Retrieval > Manage Exhibitor without an Exhibitor Type assigned to them. If this is the case, then the best way to link them to an Exhibitor Type is by editing their license. You can click on their profile and select Advanced Settings and select the Exhibitor Type from the drop-down. Please ensure to click Save at the bottom of this page in order for the exhibitor type to be assigned. You will only be able to assign the Exhibitor Types to existing Active exhibitors.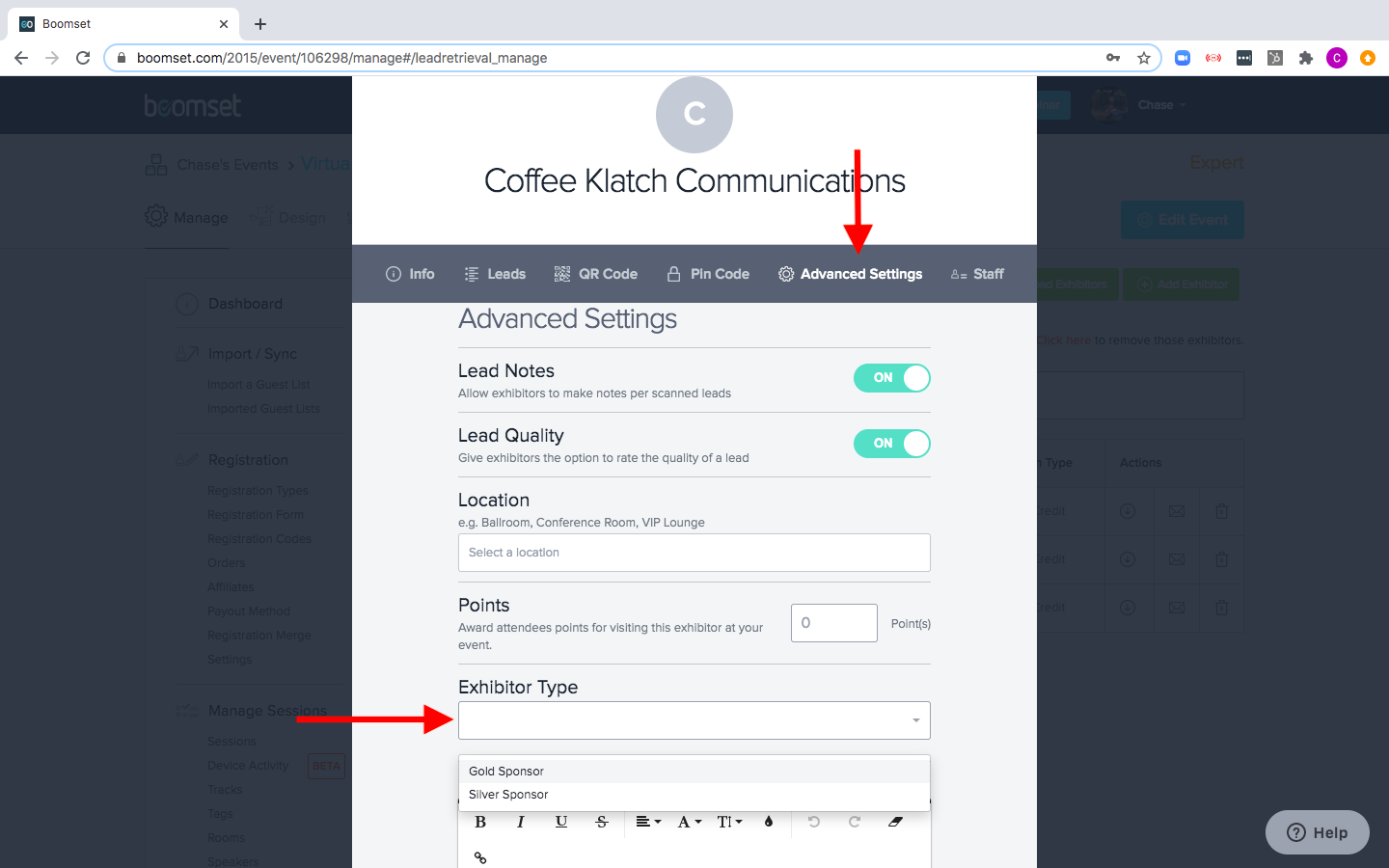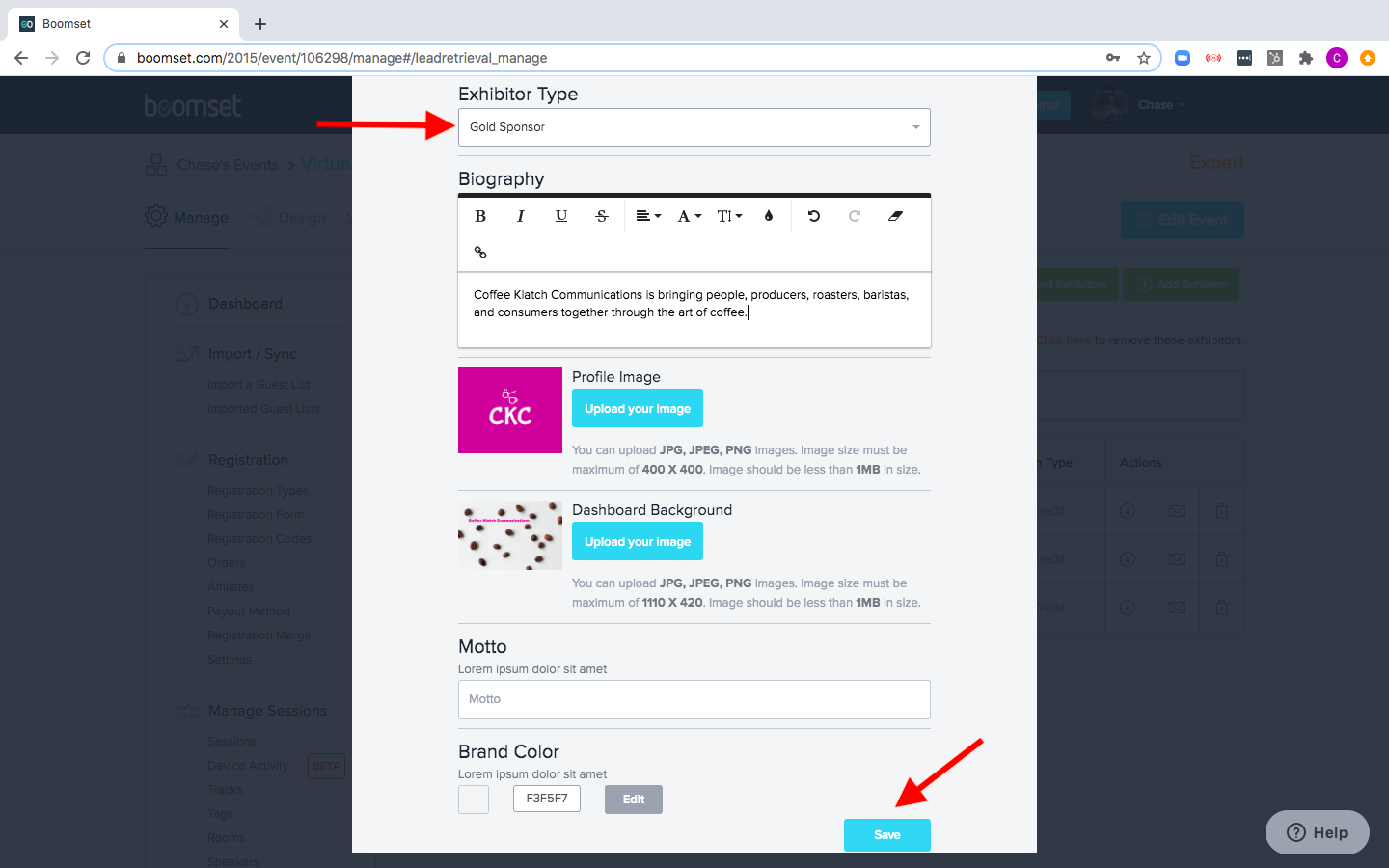 If you are adding an Exhibitor Type manually and on a one-on-one basis, you will be prompted to select the Exhibitor Type you'd like to assign each Exhibitor registered in this manner. From the dropdown menu under Exhibitor Type, select your desired Exhibitor Type.
The Exhibitor Type can be changed at any time once assigned. Just click on the Exhibitor you would like to Edit and look for the Advanced Settings tab.
Select the new Exhibitor Type using the dropdown menu and click on Save. The change will be reflected immediately.
If you have any more questions, feel free to reach out to support team at support@boomset.com.