Event organizers can utilize custom barcodes for a unique badge scanning experience.
Open the badge template and add a code to the badge. Click on the QR code that appears.
Select 'Custom Code' from the dropdown menu.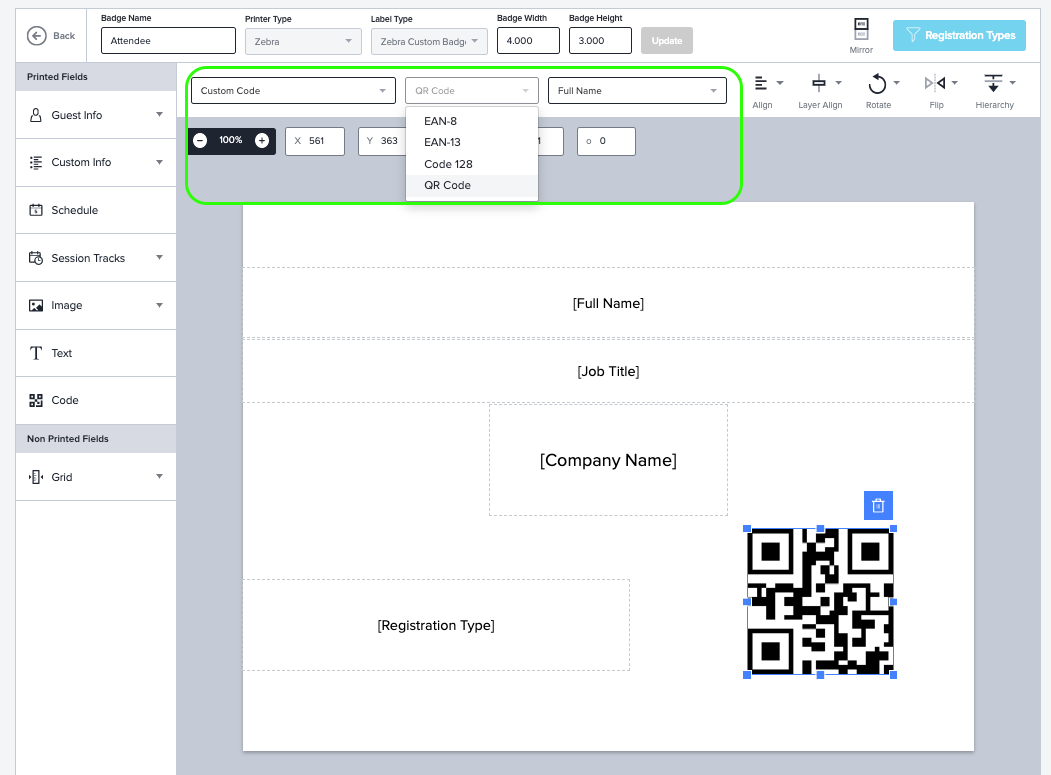 EAN-8:
universal barcode that reads numeric format only
8 digit code limit
EAN-13:
universal barcode that reads numeric format only
13 digit code limit
Code 128:
alphanumeric or numeric-only format
128 digit code limit
1D version of the ID QR Code that holds the same properties but can be scanned by a 1D barcode scanner
QR Code:
can store URL code linking to external site
Universal QR Code V2:
Standard encrypted QR code
encrypted exclusively for the Boomset Lead Retrieval app
can be un-encrypted for an additional cost
ID Barcode and ID QR Code:
unencrypted for global app usage
only displays the Boomset barcode number
ID number can be used to tie data to a user, but scanning does not reveal any user information
vCard:
unencrypted code
incompatible with the Boomset Lead Retrieval app
If a device can scan the vCard then it will be able to see the user information
Custom QR Code:
A flexible code system with multiple functions.
May or may not be encrypted depending on usage.
QR Code Compatibility
Depending on the type of code used, this item would be scannable by Boomset, a third-party, or both. The graph belows shows the compatibility of each type.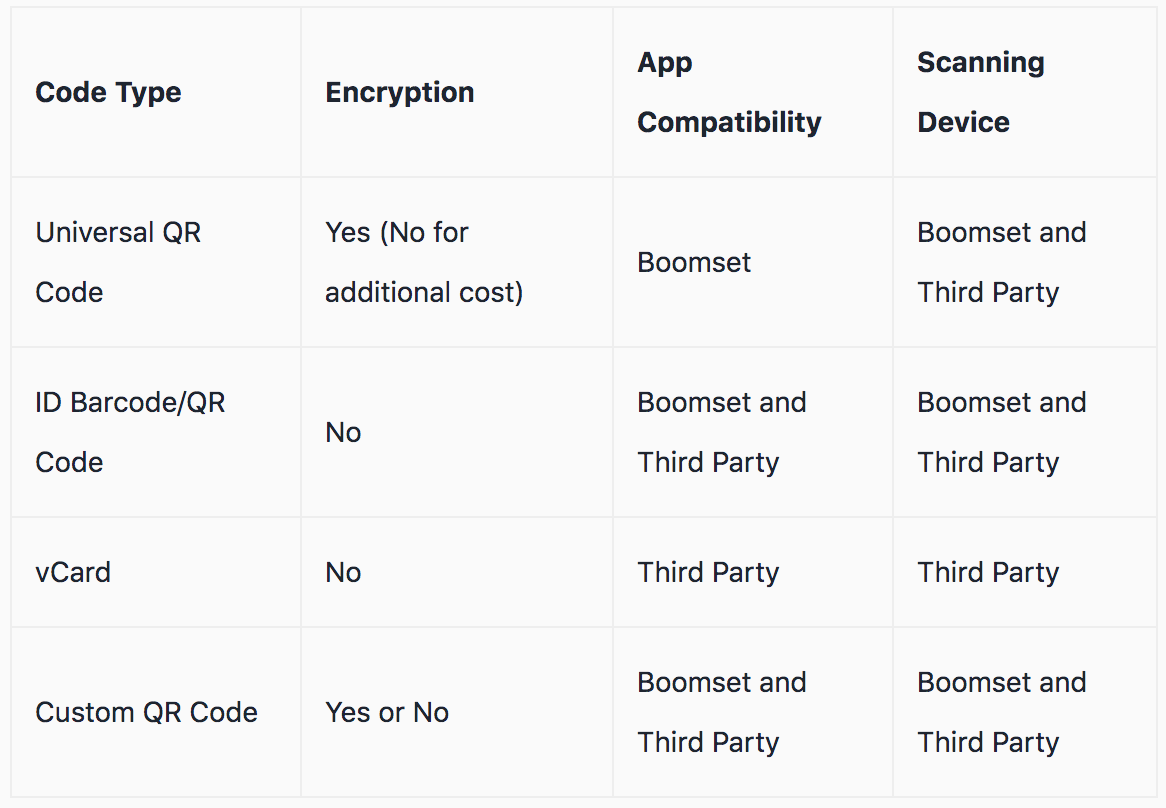 Feel free to reach out to us at support@boomset.com in case you have questions or need assistance.