There are two ways to register walk-ins to your event.
Register walk-ins through the website
The first is through the website, in which case you need two things:
1. A registration type. You cannot add walk-ins without having at least one registration type.
Add registration types by clicking New Registration Type or the settings icon.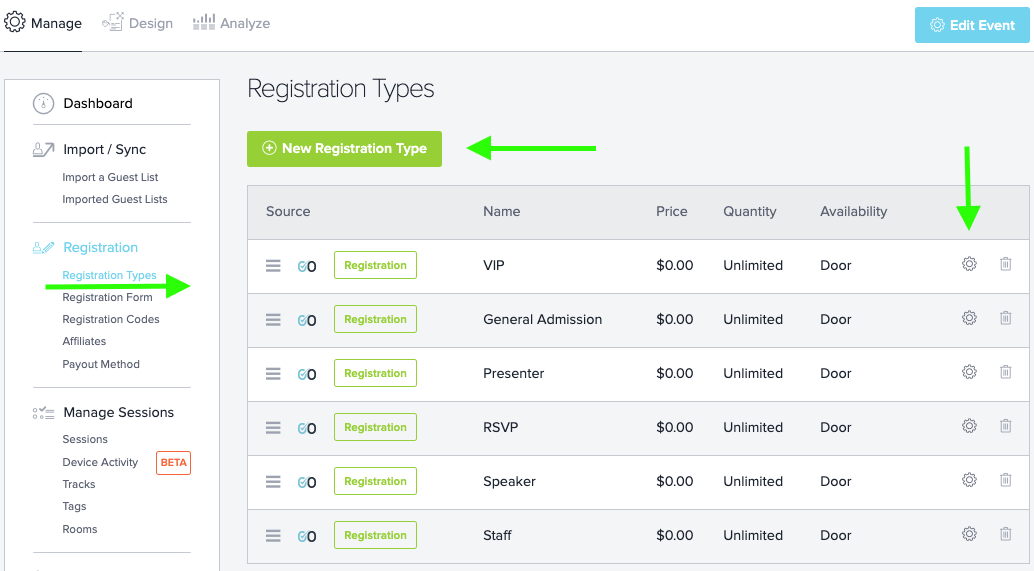 2. Enable that registration type with either a "Door" or an "Online & Door" availability.
See more details on creating registration types on our registration help page.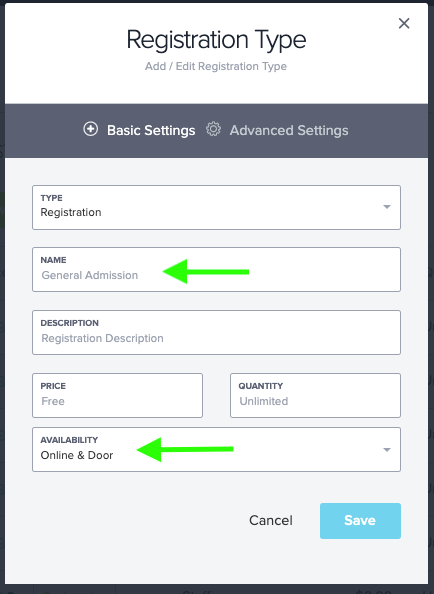 Note:
this must be done via the web platform and not the app. Also, if taking payment on-site, you must add a payment gateway
.
Via Kiosk Mode
To allow walk-ins via Kiosk mode, you will need to navigate to your Event Dashboard > Design > Kiosk Mode.
Here, you can set your password and edit your welcome message. Next, navigate to the Checking In tab and turn on the button for "Allow Walk-ins".
A drop down menu will appear where you can choose if you would like your walk-ins to be Public or Password Protected.
Don't forget to hit Save.
Here, if you scroll down, you can also adjust the settings of your registration and the attendees experience when logging in.
Feel free to reach out to us at support@boomset.com in case you have questions or need assistance.