Event organizers can enable Lead Retrieval users to create customer qualifiers on the app by entering the event, selecting "Settings" under Lead Retrieval, and turning the Qualifiers slider to On.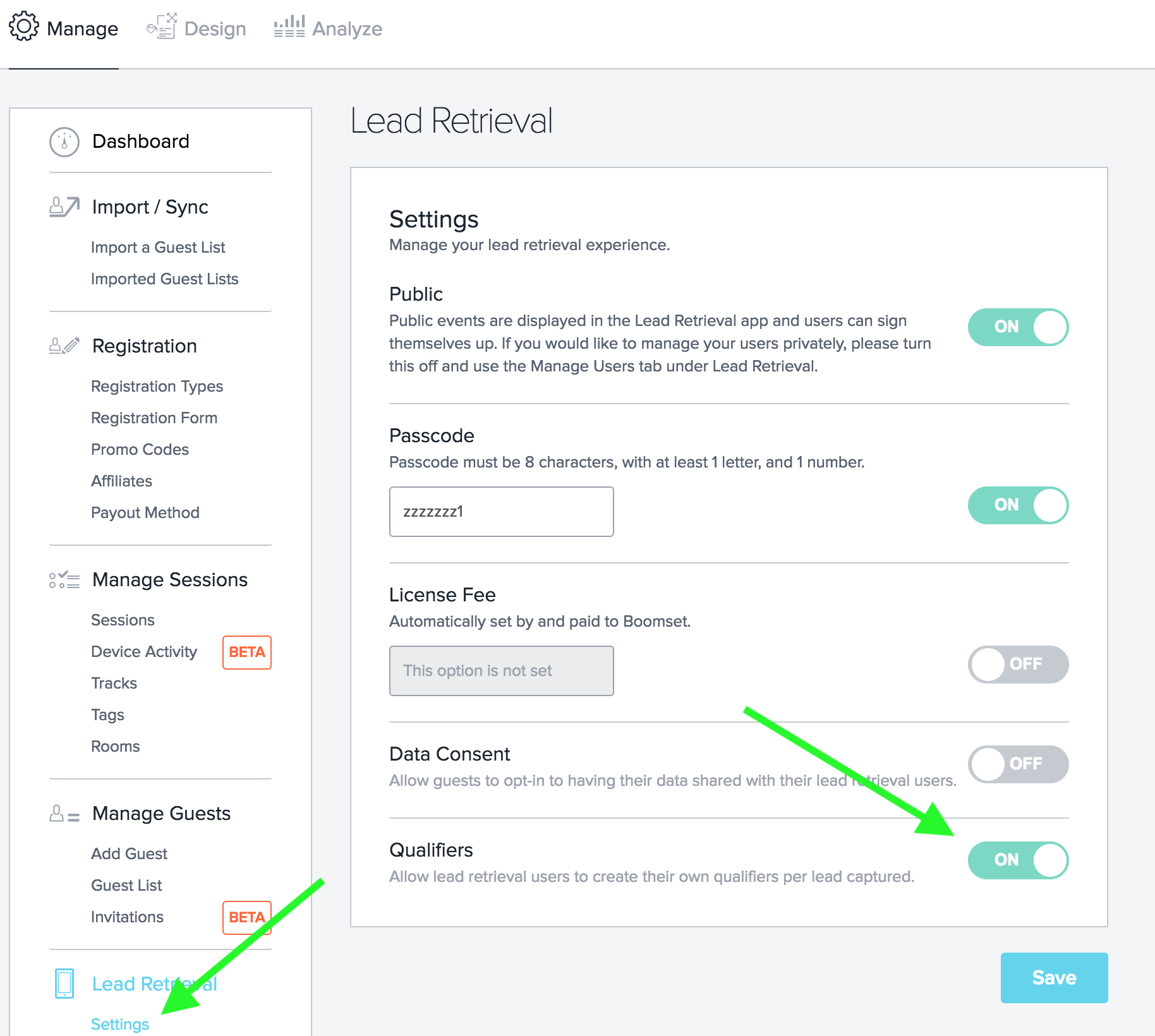 For more information, please see our article on qualifiers.
Feel free to reach out to us at support@boomset.com in case you have questions or need assistance.