Yes, you will be able to see who attended which sessions within your reports.
In your event report, there will be columns corresponding to your session attendance. Your report will show whether or not a guest has registered for the session.
You will also be able to see session attendance, session total check-ins, as well as check-in timestamps. Each session will have its own column within the main event report. Learn how to request event reports.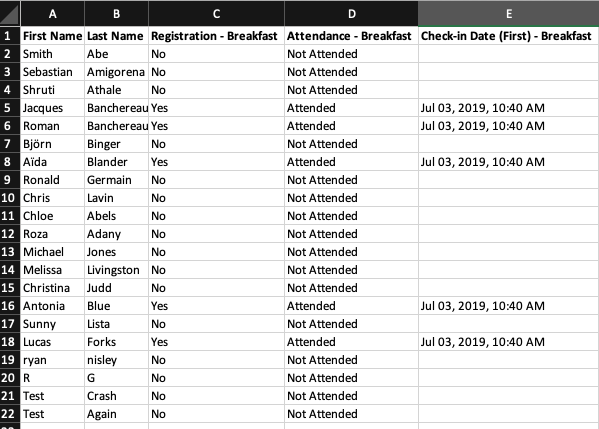 Feel free to reach out to us at support@boomset.com in case you have questions or need assistance.