If you have not created a Stripe account yet, please do so first.

On Stripe.com
You will need your Live Secret Key information from your stripe account. Go to www.stripe.com and enter the account information for the preferred bank account you wish to use to collect your payments. While logged into your Stripe account click on "Your Account" and then click on "Account Setting" which is located in the top right-hand corner. From here, go to "API Keys". Take the "Live Secret Key" and copy it.
Note: if the you have also set up Authorize.net as a payment gateway, you will need to set up Stripe manually.
On Boomset.com
Log into Boomset.com. If you have not created an account, see how to do so here. Once in your group page, click on Settings, then click on Payout to open the Payment Gateway section.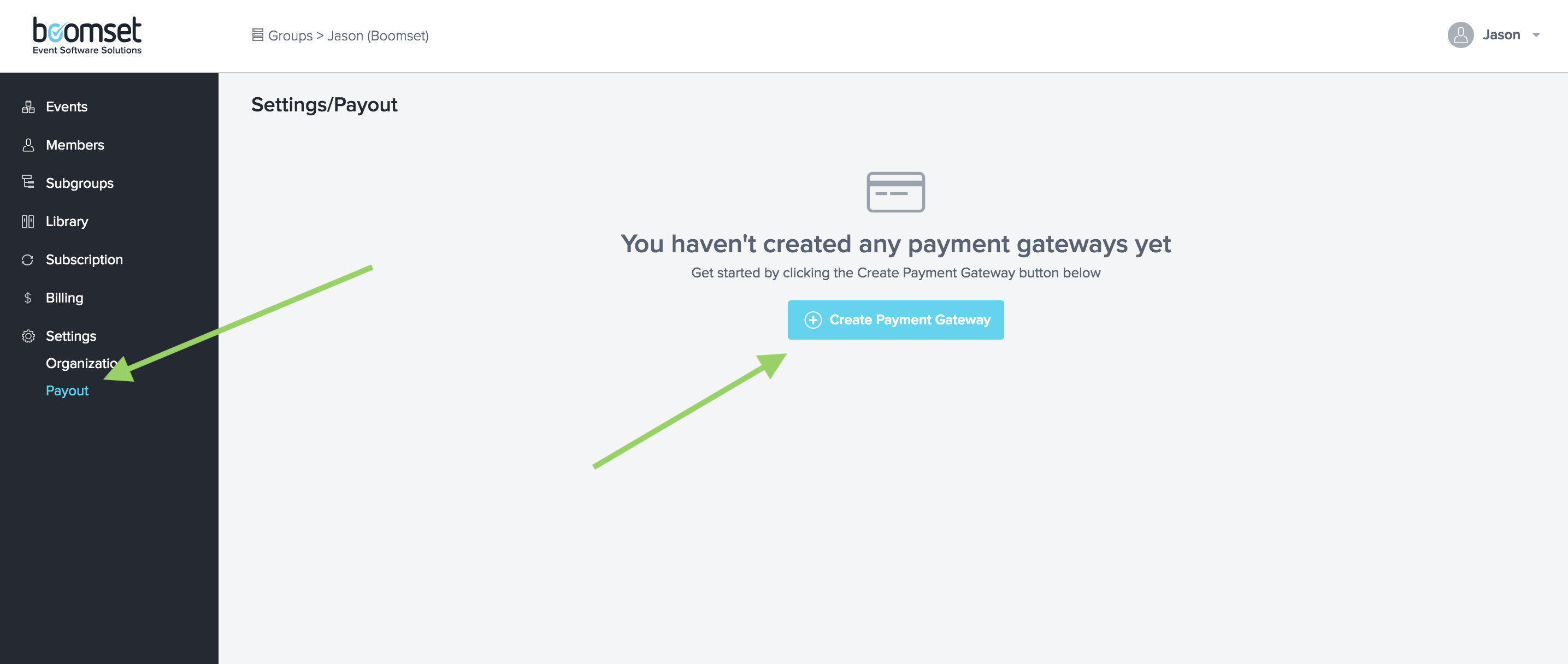 Select Create Payment Gateway and enter your credentials. In the "Login" field, paste the Live Secret Key that you copied from your Stripe account. Fill in the remaining details and click Add.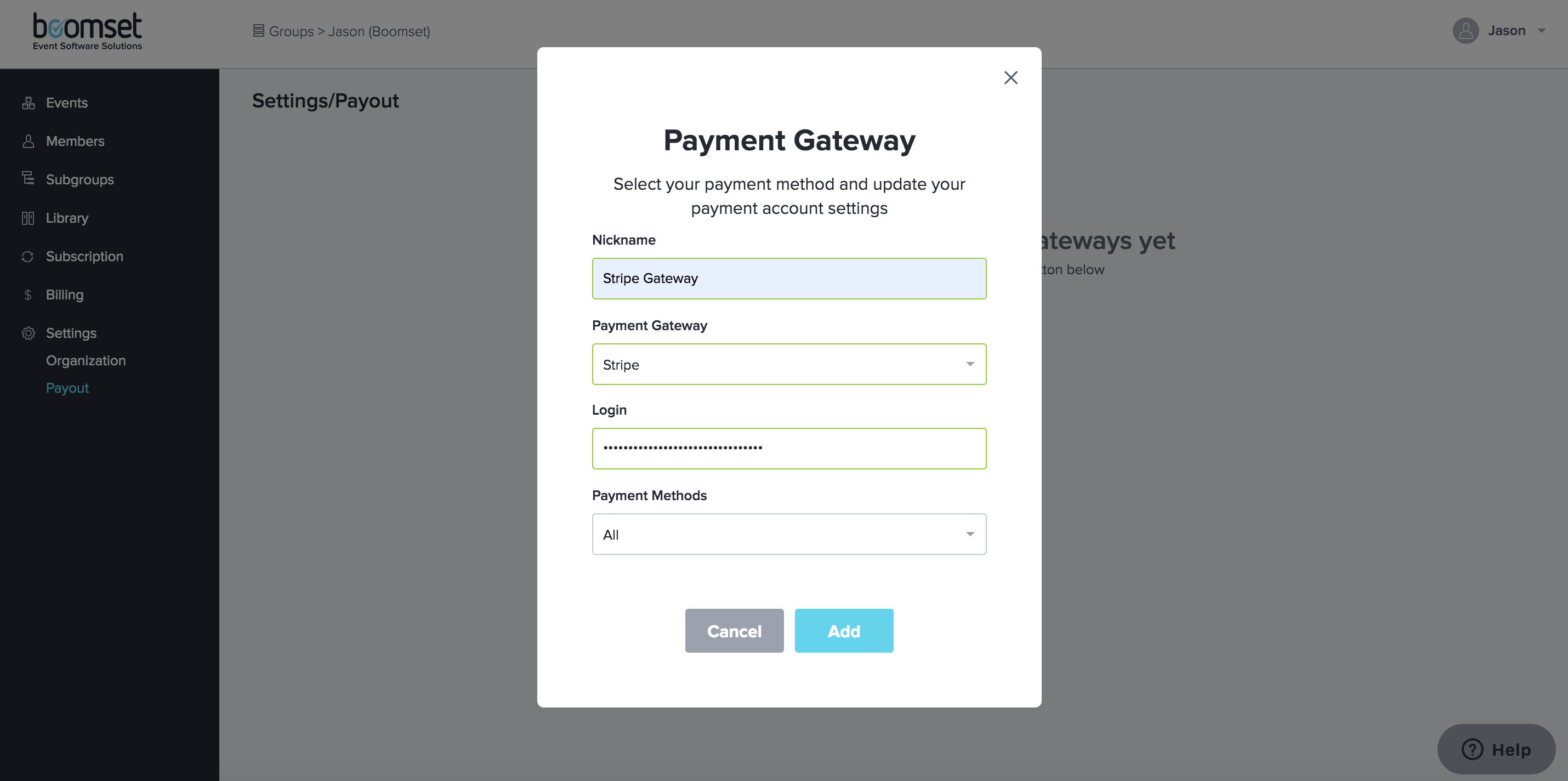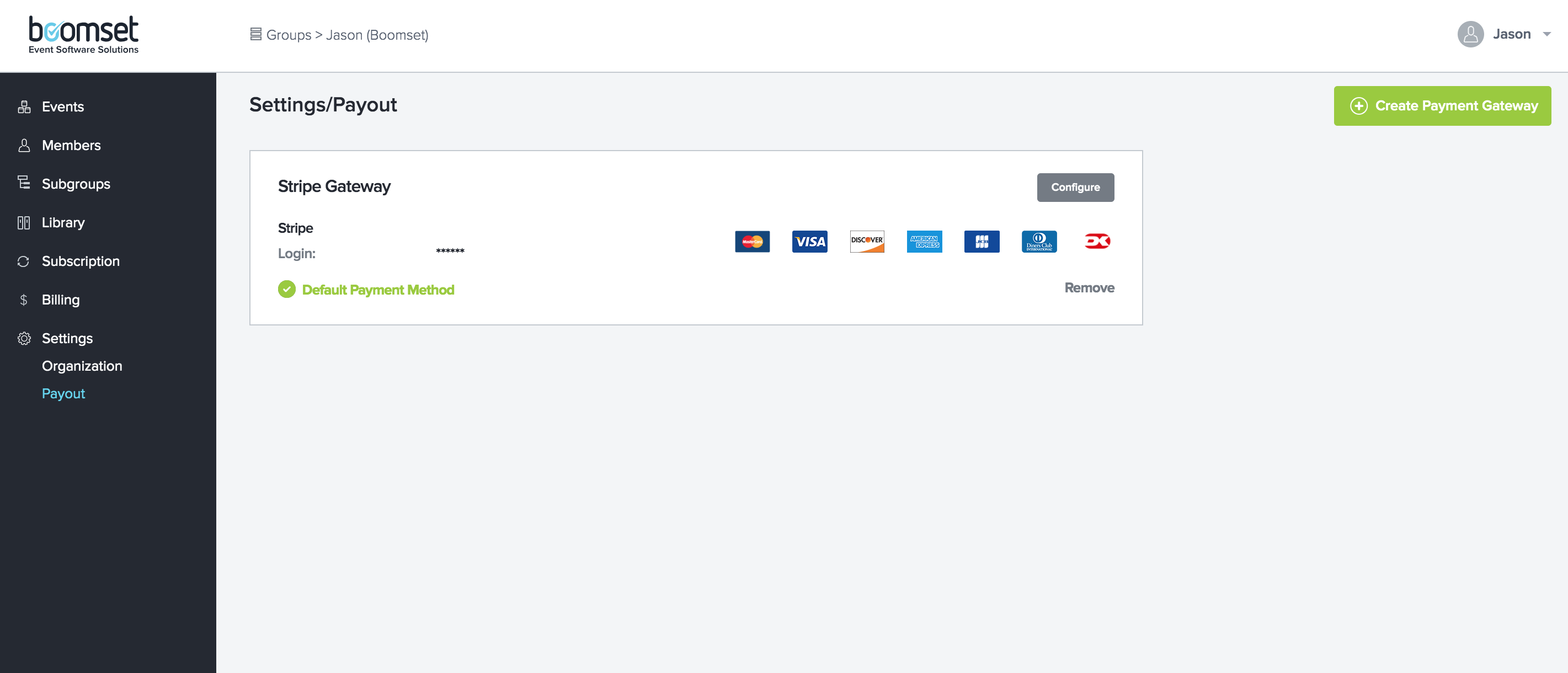 Congratulations! You can now collect both on-site and pre-registration payment.
Feel free to reach out to us at support@boomset.com in case you have questions or need assistance.