The Overview section provides collected data from your event as well as analytical tools to interpret the data. This data includes the total amount of guests, total check-ins and check-outs, the number of tickets sold, and the percentage of guests who did not attend the event.
You can filter all data on this tab to create graphs specific to certain sessions or registration types by selecting "main session" or "all registration types". This provides a drop-down list of all possible options.
You can also download reports from an event on this page. Learn more about downloading reports here.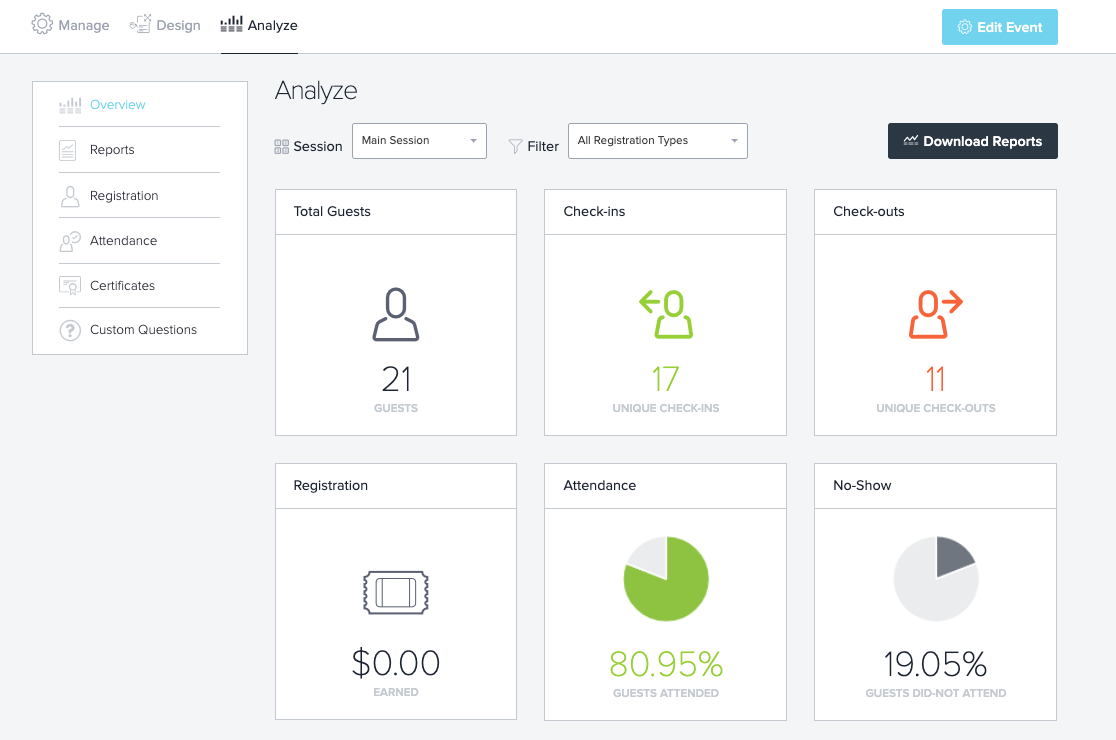 Feel free to reach out to us at support@boomset.com in case you have questions or need assistance.