By default, group members will be notified by email and SMS when a guest checks in to the event.
*Note: an event organizer cannot disable notifications for group members
If a group member does not want to receive these notifications, they must log in to their Boomset account and disable check-in notifications. This only has to be done once to prevent all future check-in notifications when they are added to a group.
When logged in to your Boomset account, click on your name in the top right corner of the screen and select My Profile from the dropdown menu.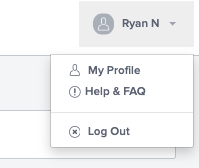 In Account Settings, click on the Notifications tab:
Turn OFF Check-in Email
Turn OFF Check-in SMS
Turn OFF Comments Email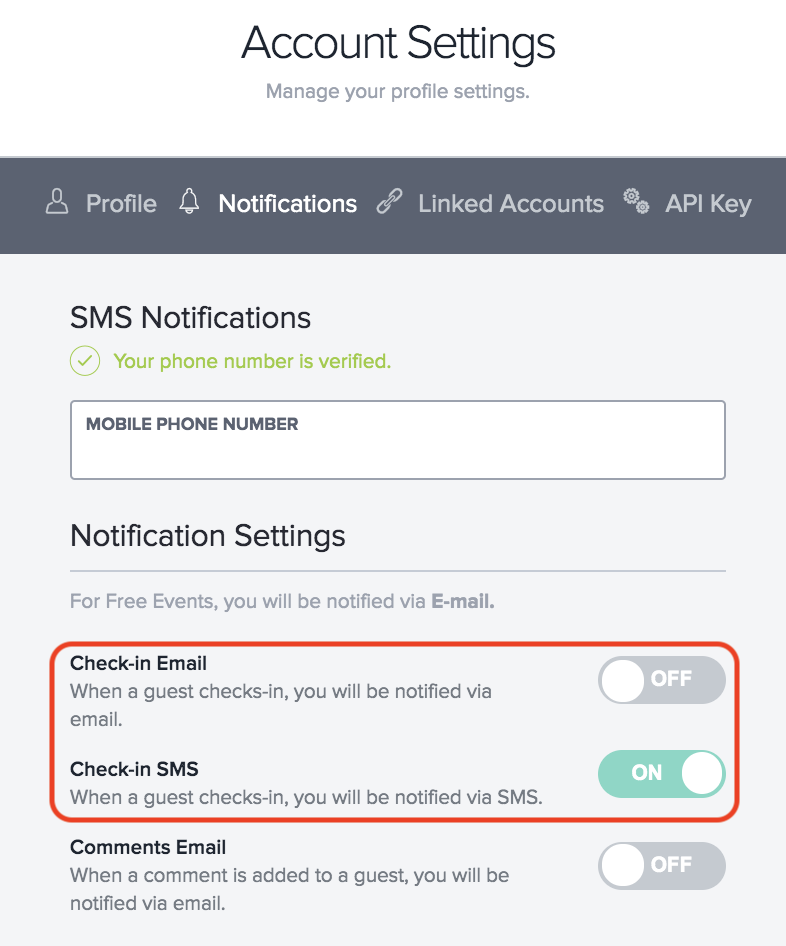 Feel free to reach out to us at support@boomset.com in case you have questions or need assistance.