Yes!
On the Manage tab of the web platform, select Manage Exhibitors under Lead Retrieval.
Next, select the trash can icon next to the appropriate user.
Note: you cannot remove a user that has already begun scanning leads at your event.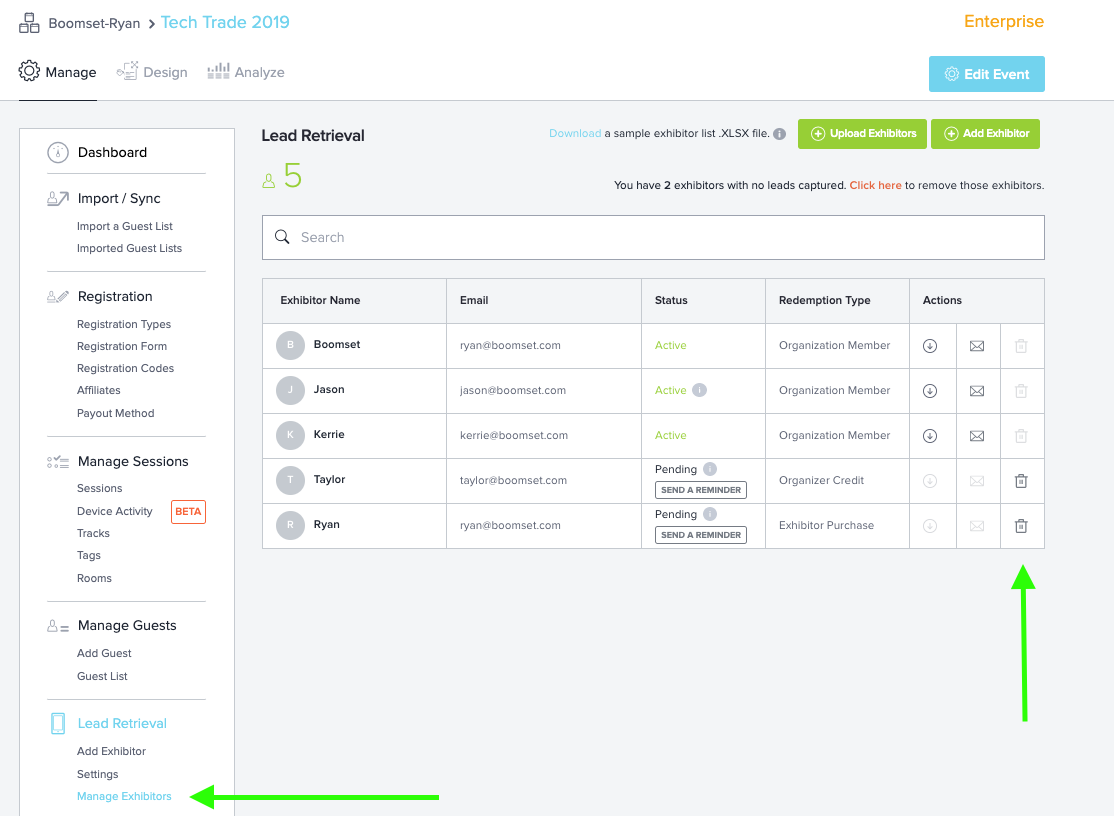 Feel free to reach out to us at support@boomset.com in case you have questions or need assistance.