*First, you must add the integration platform to the Integrations Section of your Group*

Go to your Event Dashboard and click on Import a Guest List. Locate RegOnline and click Start Import.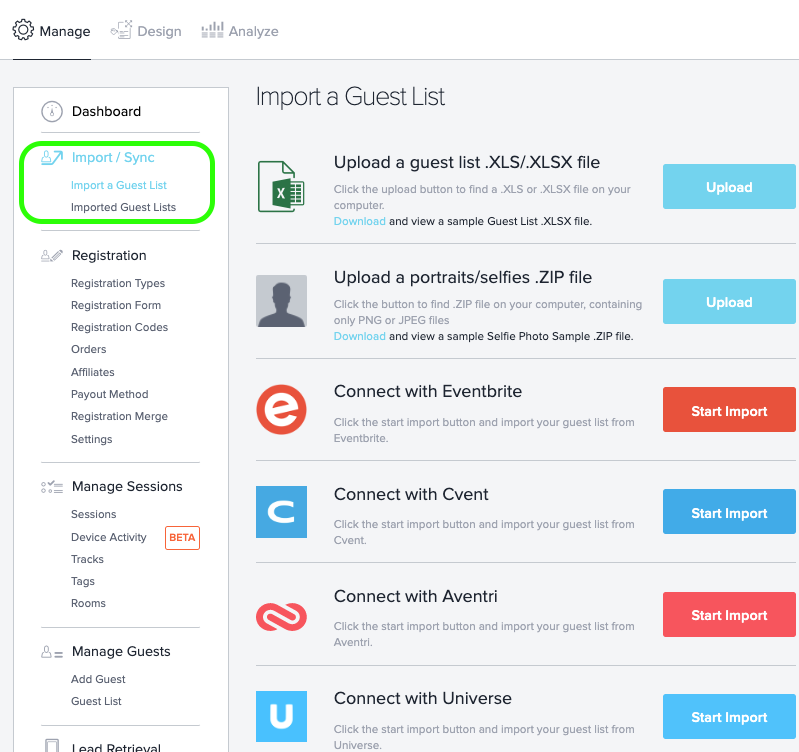 You will see your RegOnline event. Click on the event name.
Outbound Sync: Not an option.
Fields: Decide if you would like to sync all fields or only the selected fields in RegOnline.
Click Complete Import and you will see the RegOnline integration syncing.
Below is a list of data that will sync between Boomset and RegOnline