On the Manage tab, select "Guest list".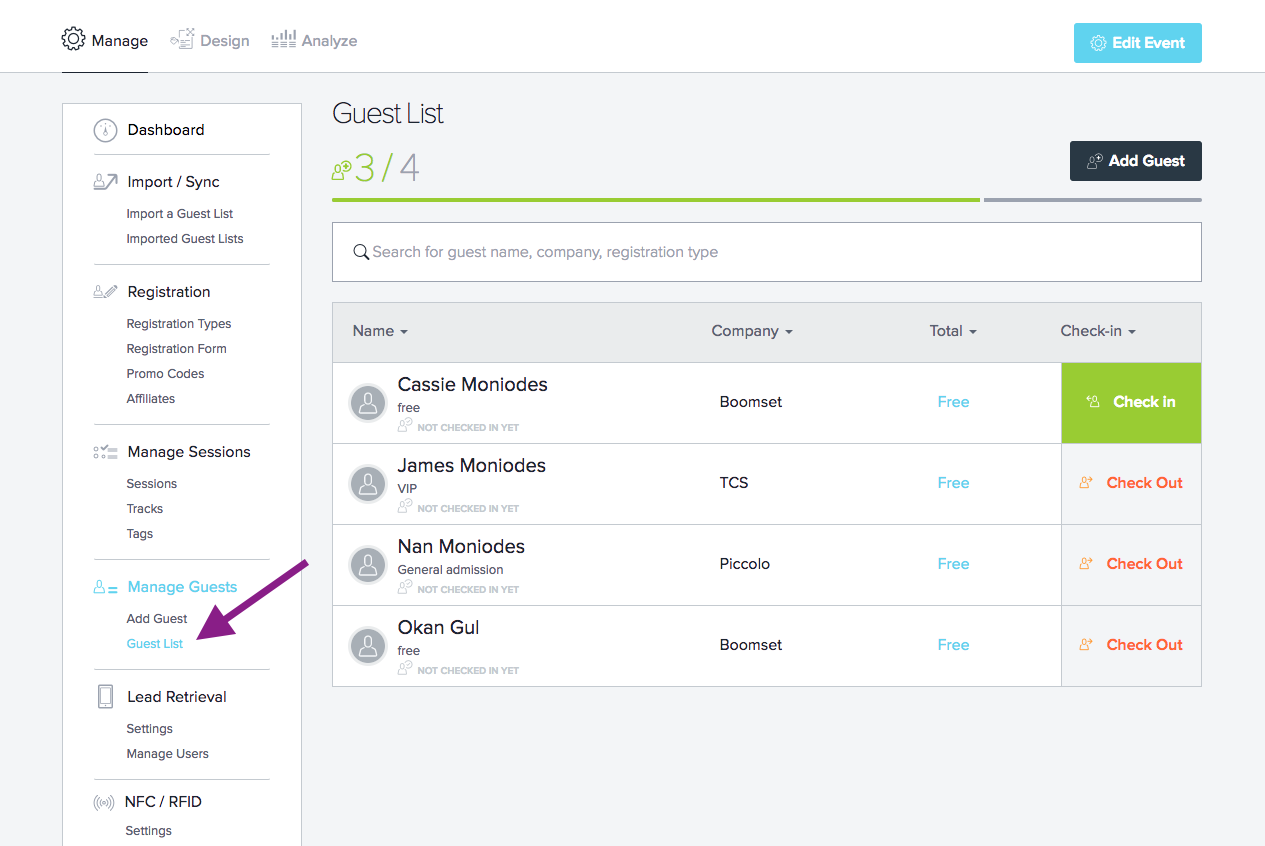 Next, select the guest for which you wish for a notification to appear.
Select the "Notification" tab and turn the switch ON.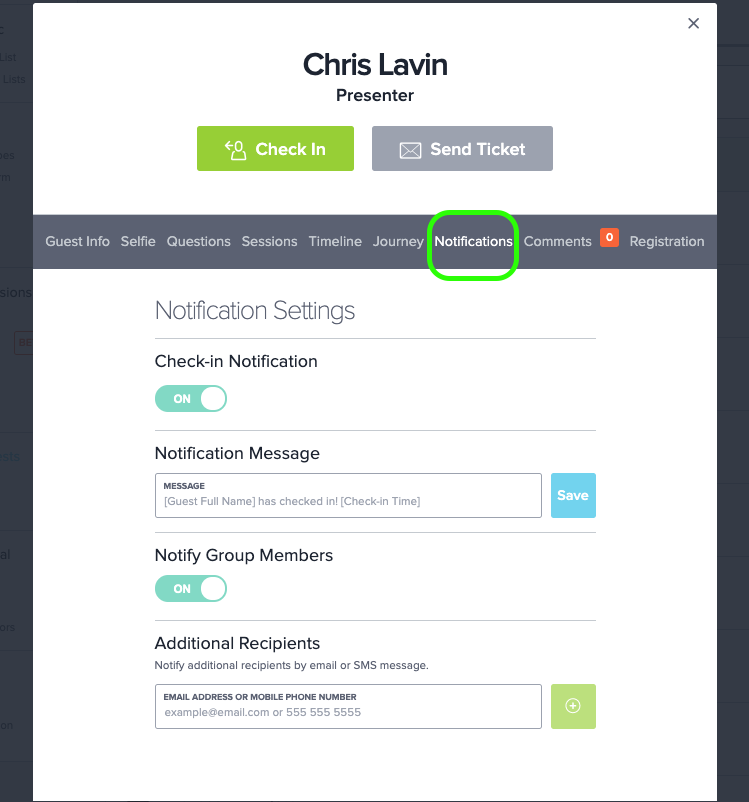 You will then have the option to add a custom message or add additional recipients.
Notifying International Attendees Please note that international phone numbers require the '+' symbol followed by the country code. For example, a Turkish number would follow the format +908001234567.