This article is intended for event organizers to better understand how to access reports and what statistics they are able to see in reports for in-person, virtual, and hybrid events that are utilizing our attendee app.
In your event, you will need to go to the Analyze section at the top.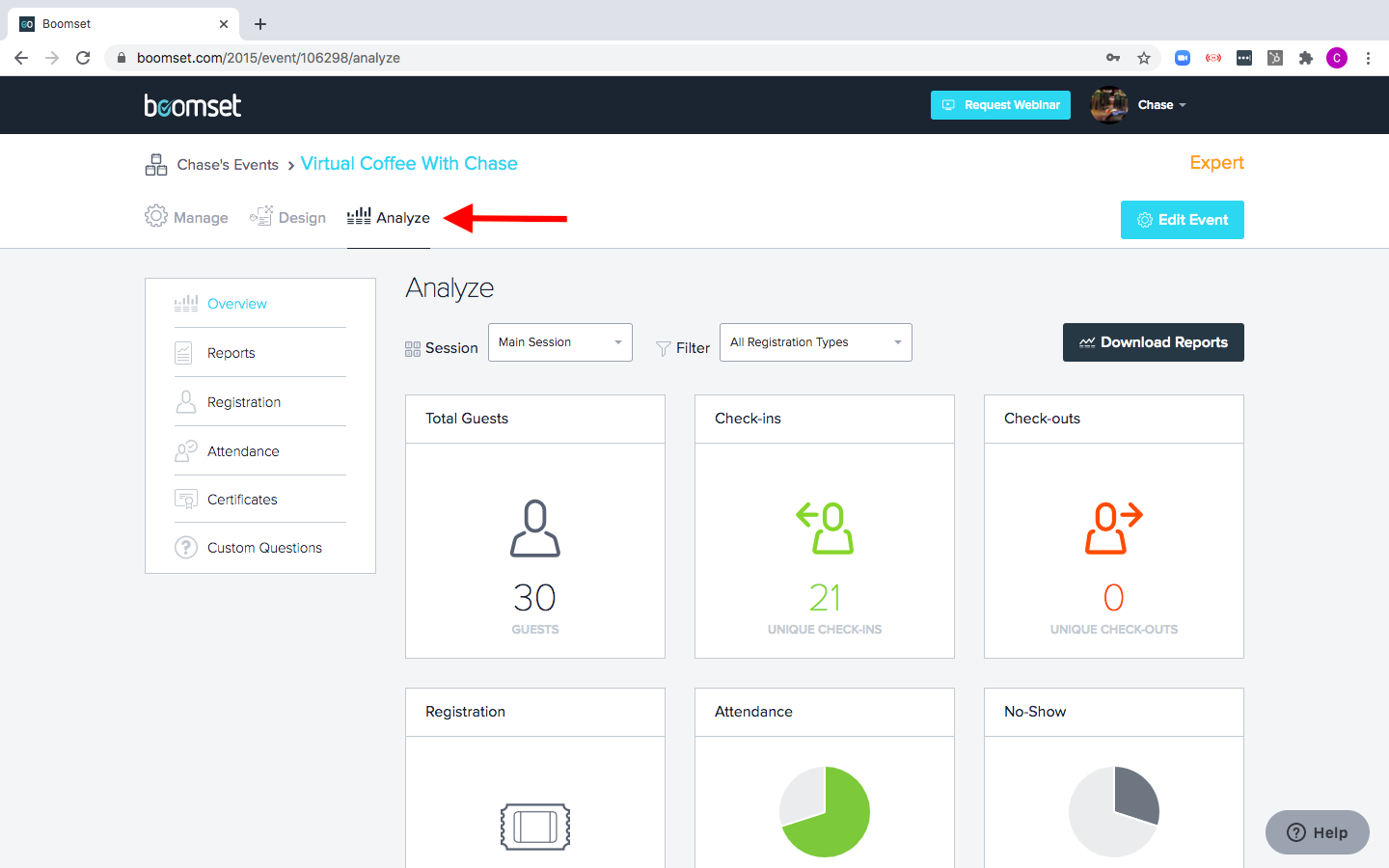 On the left hand column, click Reports and then click Create Report.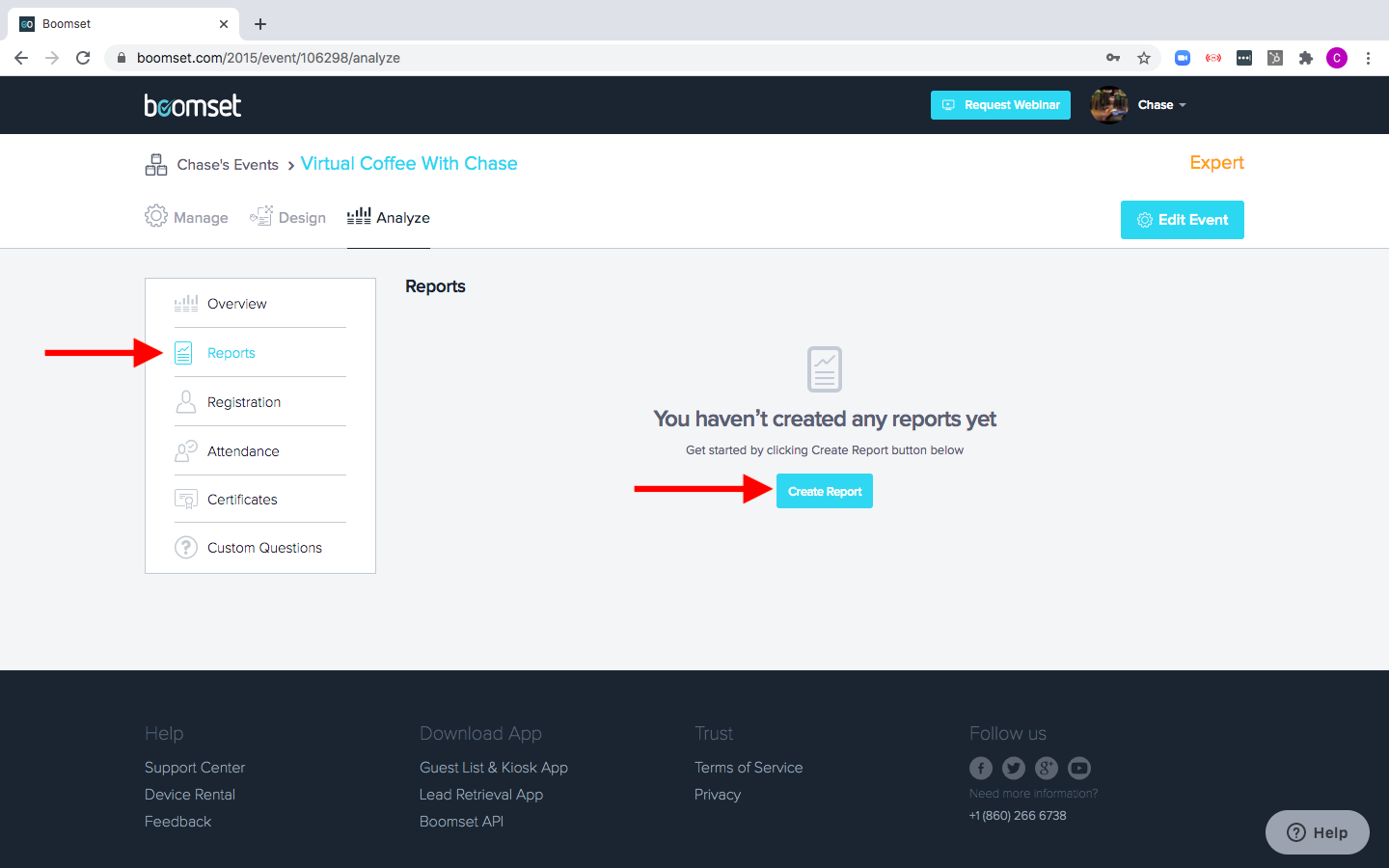 After you have clicked Create Report, you will need to enter a Report Name and then select a Type of report. The three types of reports are Attendee Report, Order Report, and Session Statistics.
An Attendee Report will show you statistics on individual attendees such as if they attended, when they logged in, which sessions they attended, and how long they viewed each session.
Order Reports will include information directly related to an event's preregistration data. As an example, Order Number, Buyer Name, Last four digits of the credit card used to make the purchase, etc.
Session Statistics will show you numbers on each individual session. Most notably it will show you how many attendees were registered for a session and how many attendees viewed the session.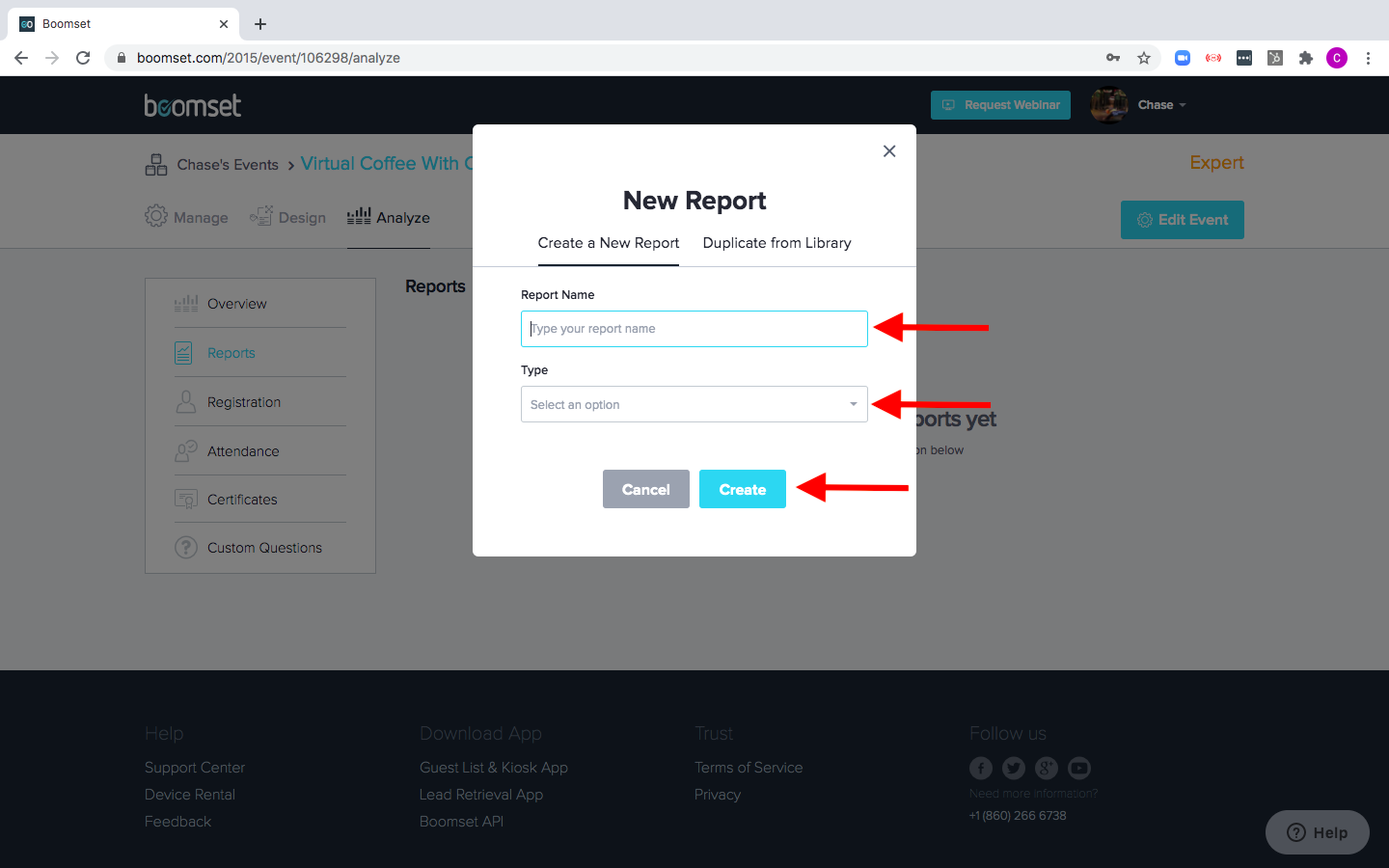 If you select Attendee Report, you will then need to select Add New Column from the dropdown in the report and then select the section of fields that you are looking to pull data from. In certain sections, you can check the Select All box to pull data from all the fields in that section or check the boxes individually if you only wish to have data from those fields.
If you would like to pull information for individual attendees, you will need to at least select First Name and Last Name in the Default Questions section.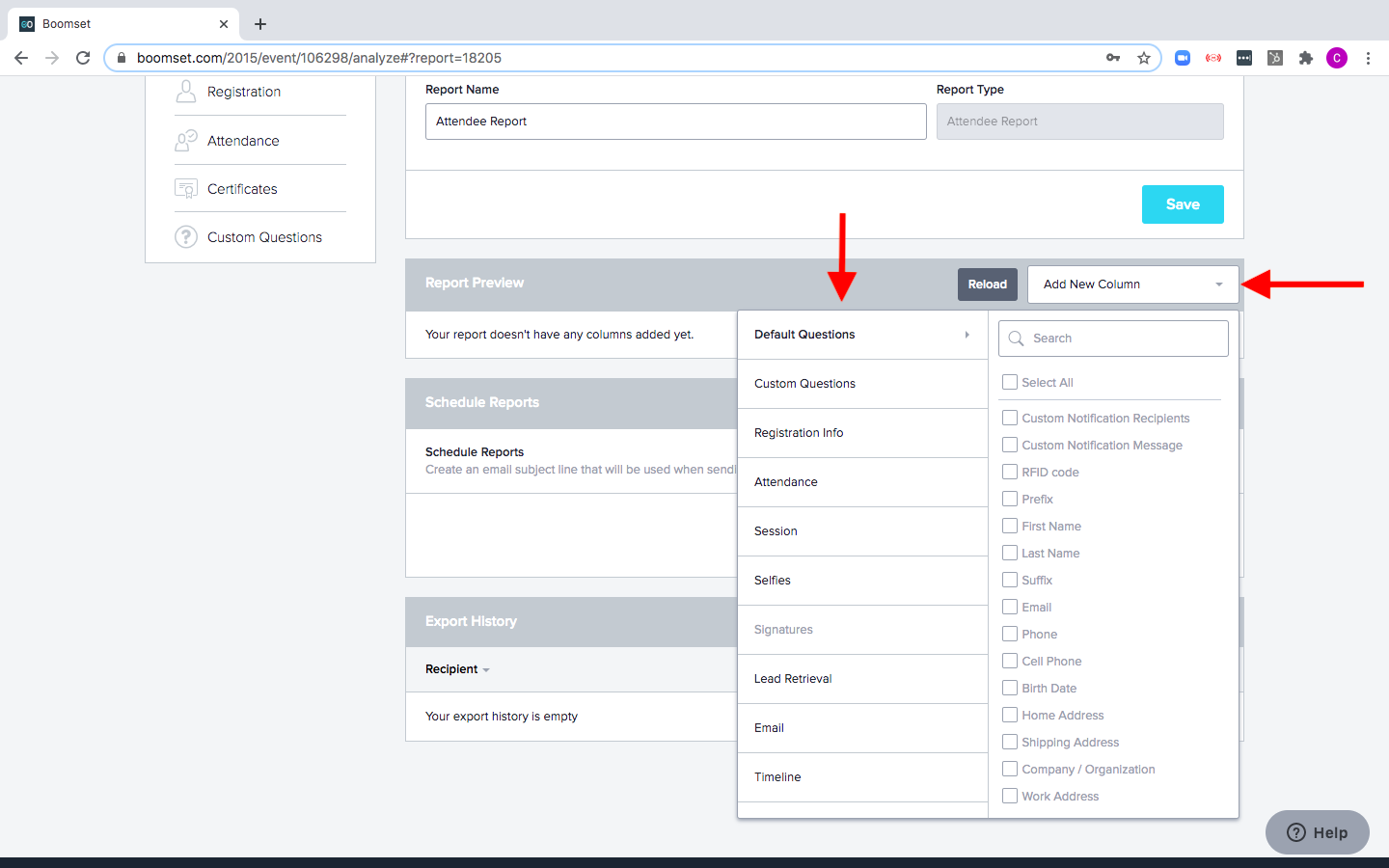 If you select the Attendance section, you can select fields to show you who attended your virtual event and when they logged in and logged out of your virtual event.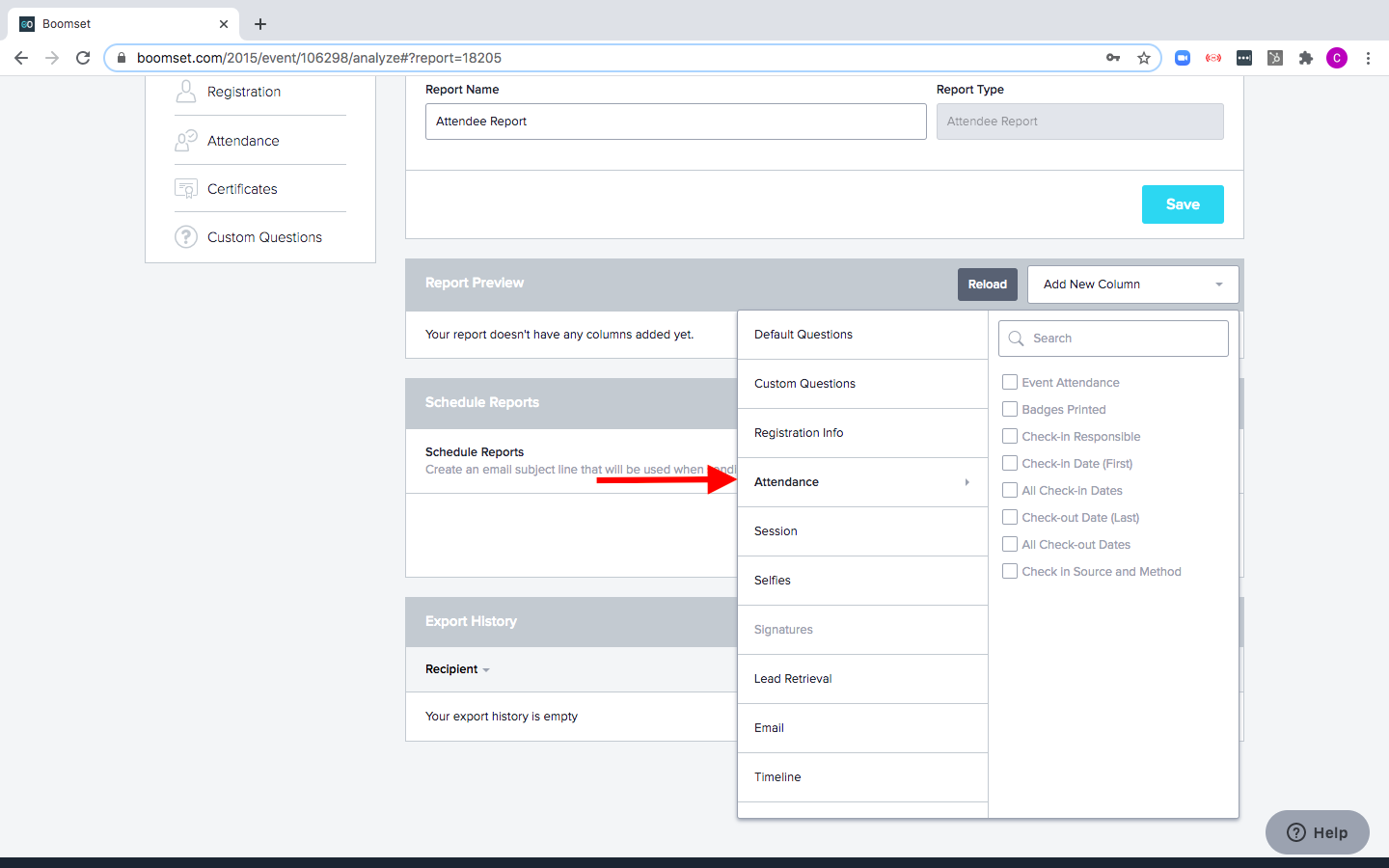 If you select the Session section, you can either pull a report for all sessions by leaving the All Sessions Are Selected option at the bottom, or you can click this and select the individual session you would like a report for.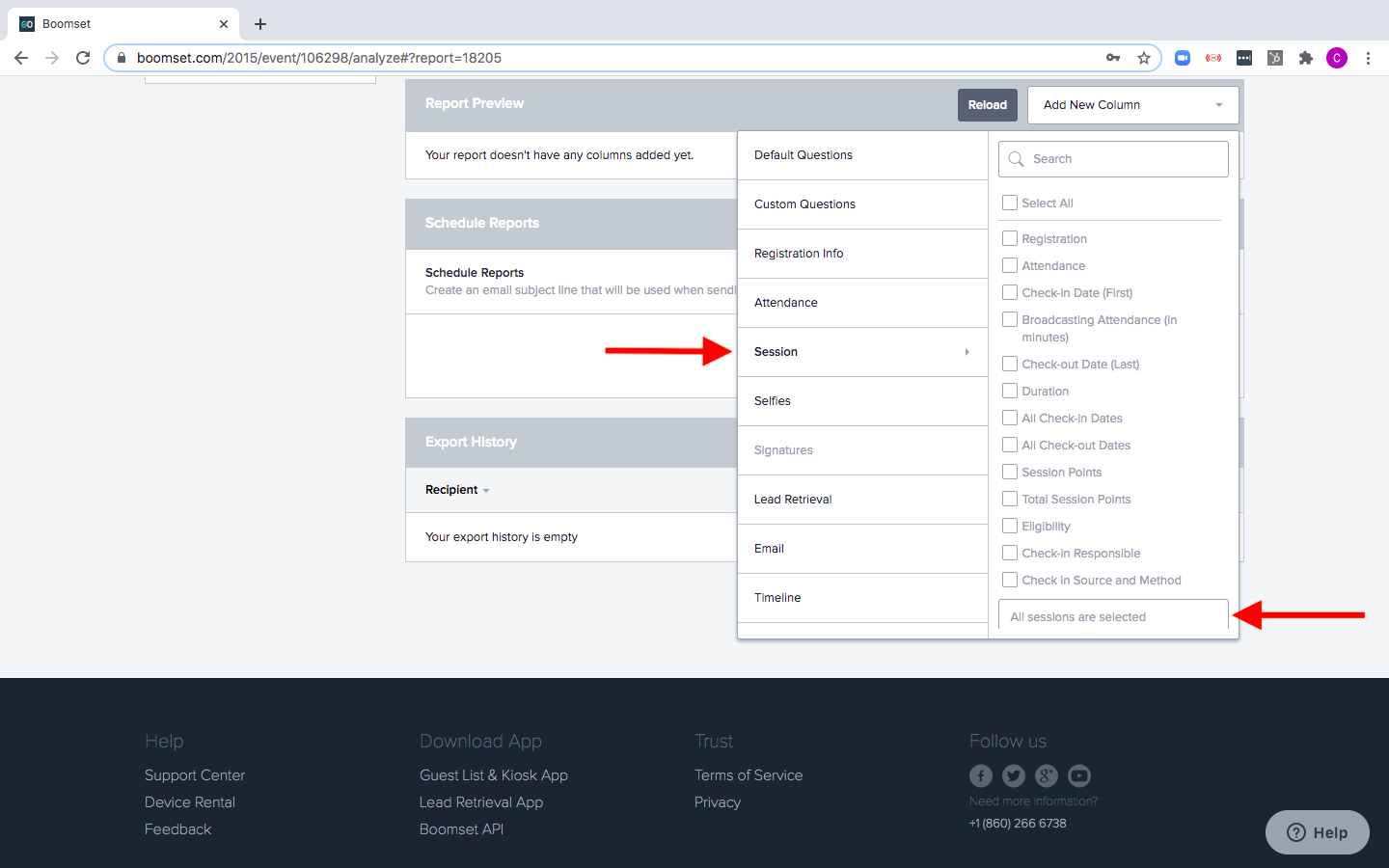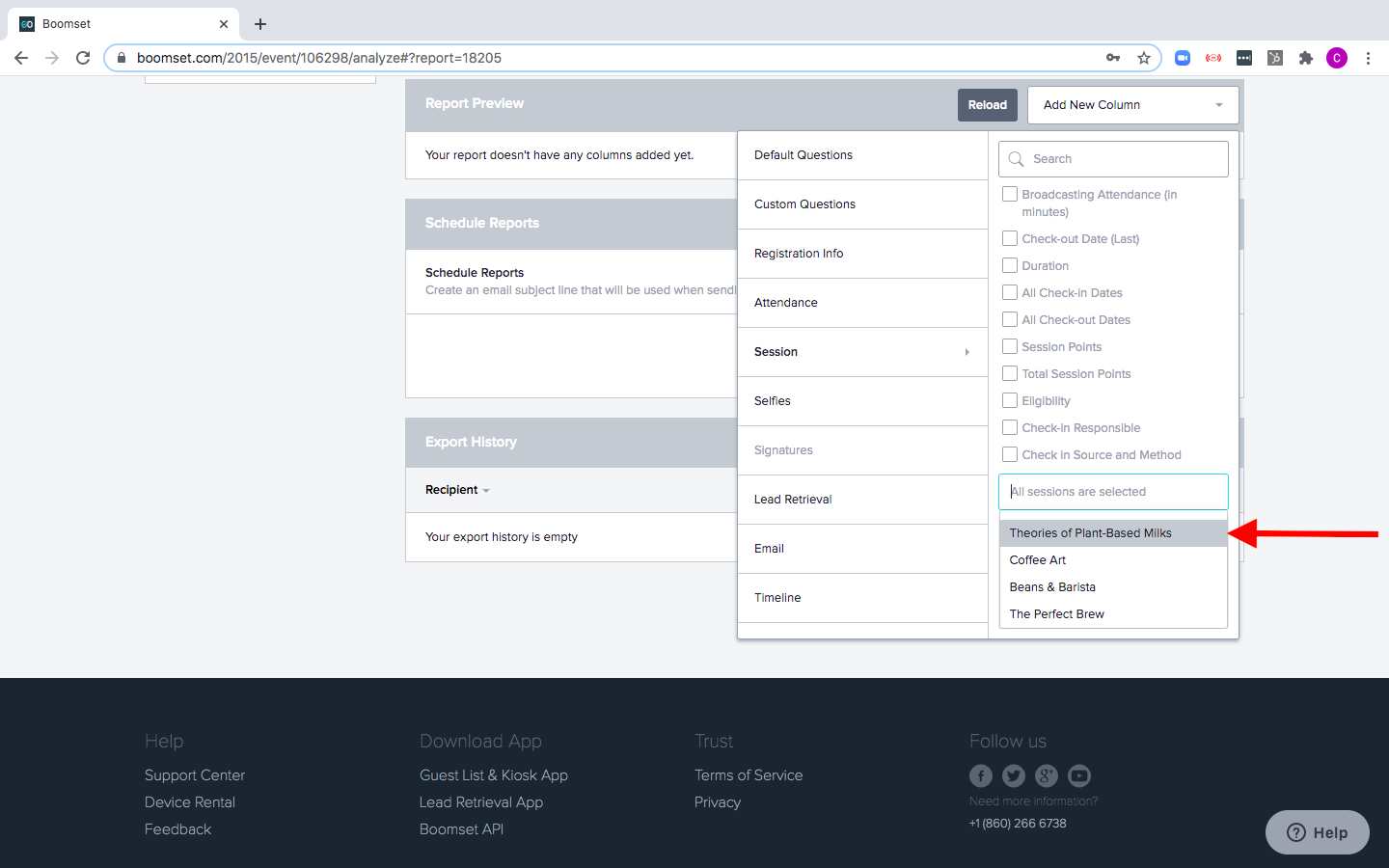 After you have made your data field selections, you will need to click Reload to load your data for each attendee. You will only see four rows as a preview for the report.
Once the data is loaded in the preview, click Export at the top right to have your report emailed to you.
If you click Save, this will save the template of this report for easier access to pull additional reports with the same data fields later on if you would like.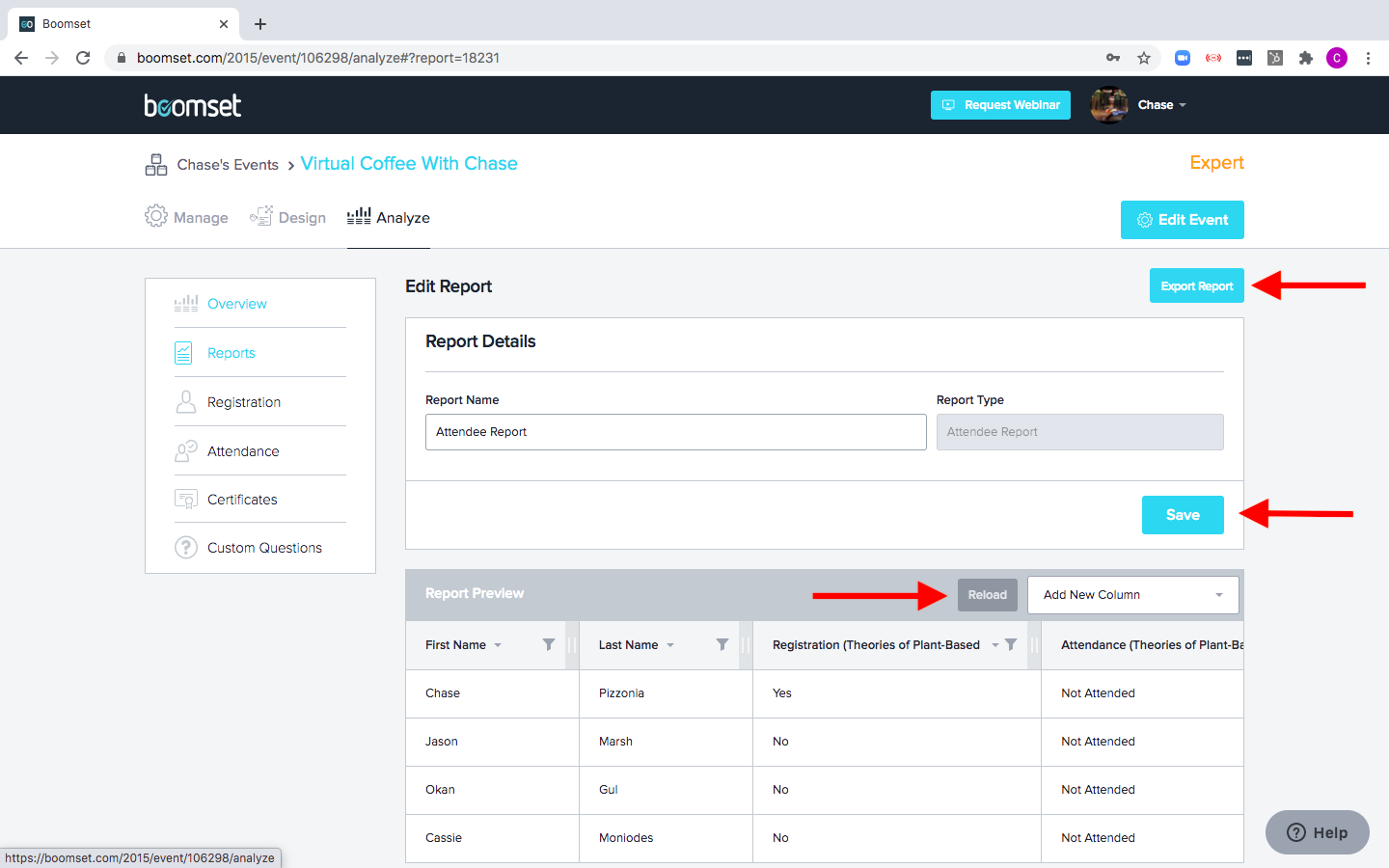 At the bottom of the reports page, you can turn on Schedule Reports and enter in the necessary information to set up when you would like to have specific reports emailed to you or other members of your team.
You will also be able to see an Export History at the bottom with a link to easily download the file report for immediate access.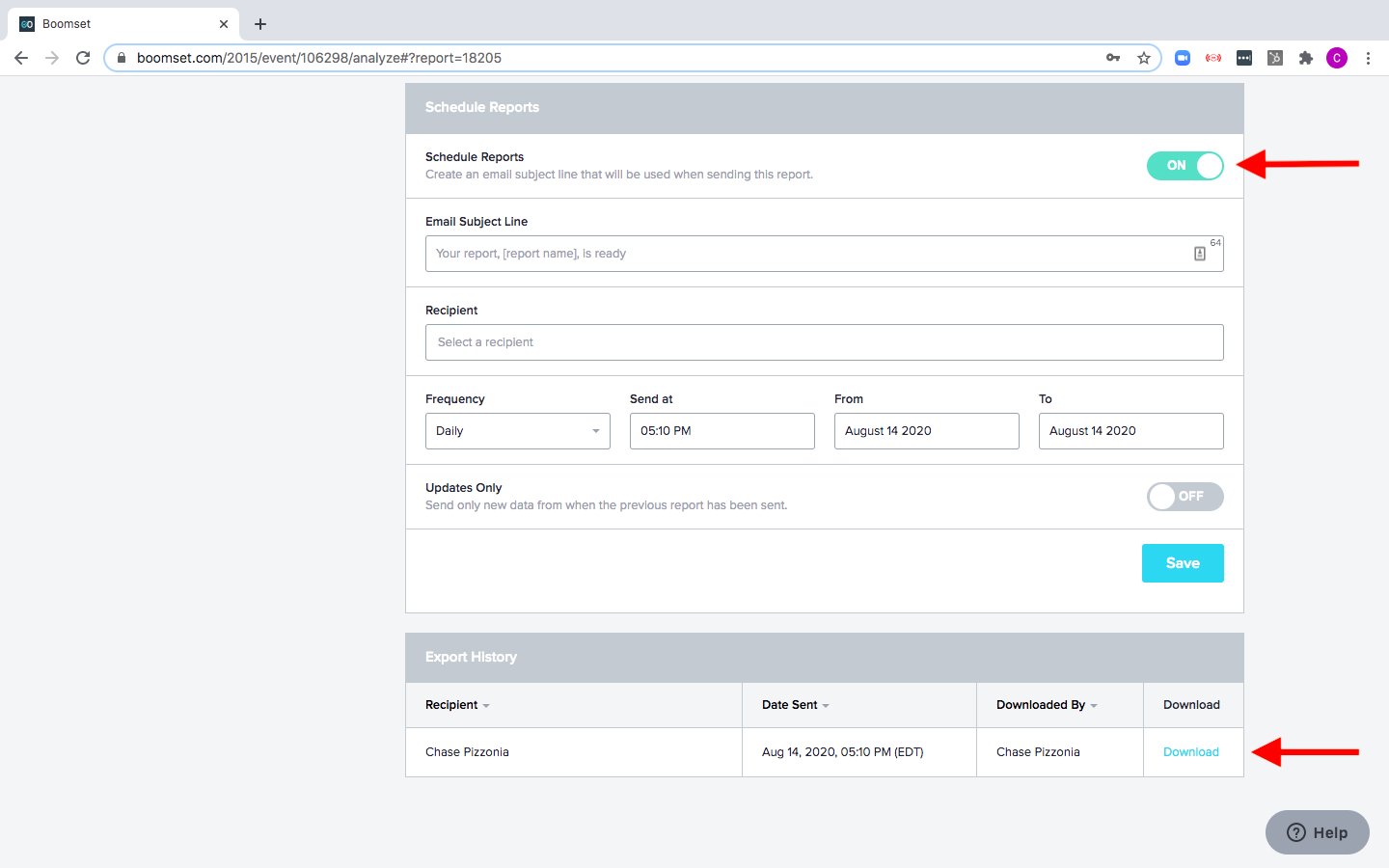 If you chose a report on Session Statistics, you will need to click Add New Column and select the fields that you would like to retrieve the data for each individual session on. You will then need to click Reload to load your data for each session, and click Export at the top right to have your report emailed to you.