To capture a lead, scan the QR code on an attendee's name badge or ticket.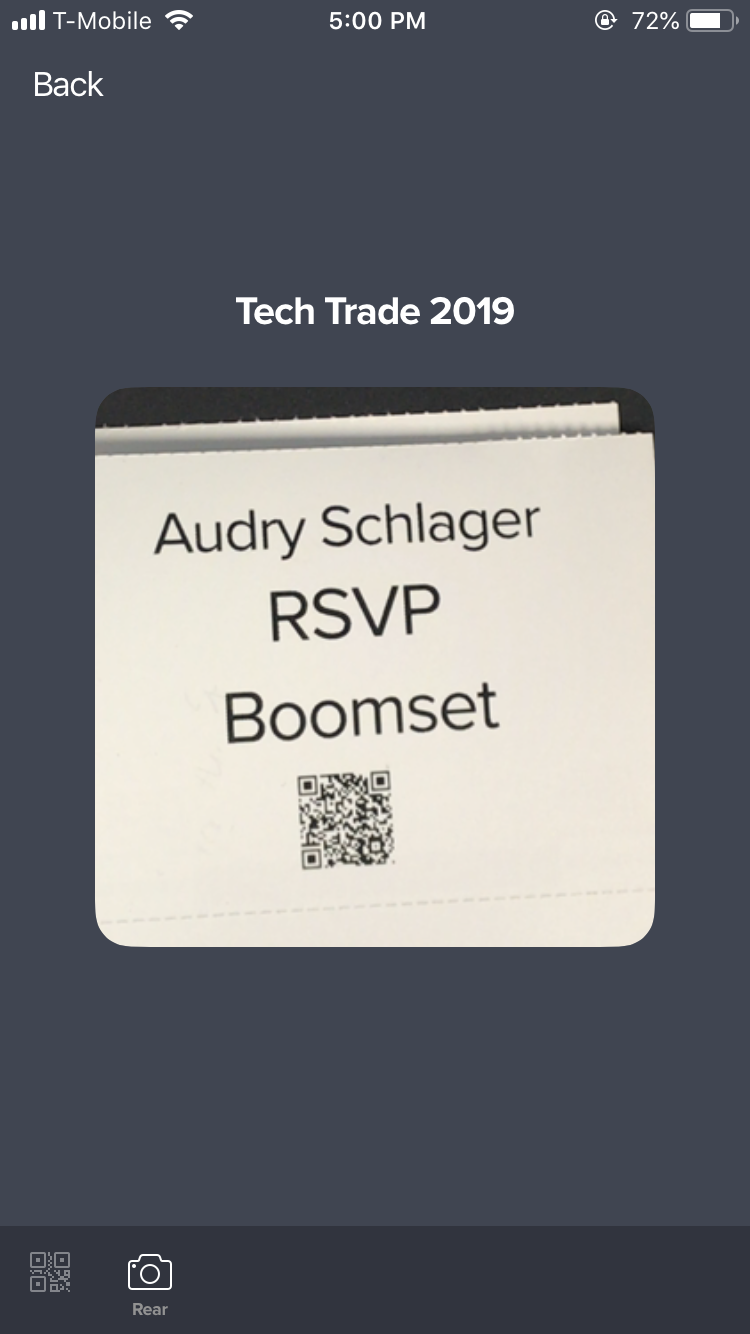 Once the badge is scanned, you will briefly see the green "Lead Saved" screen.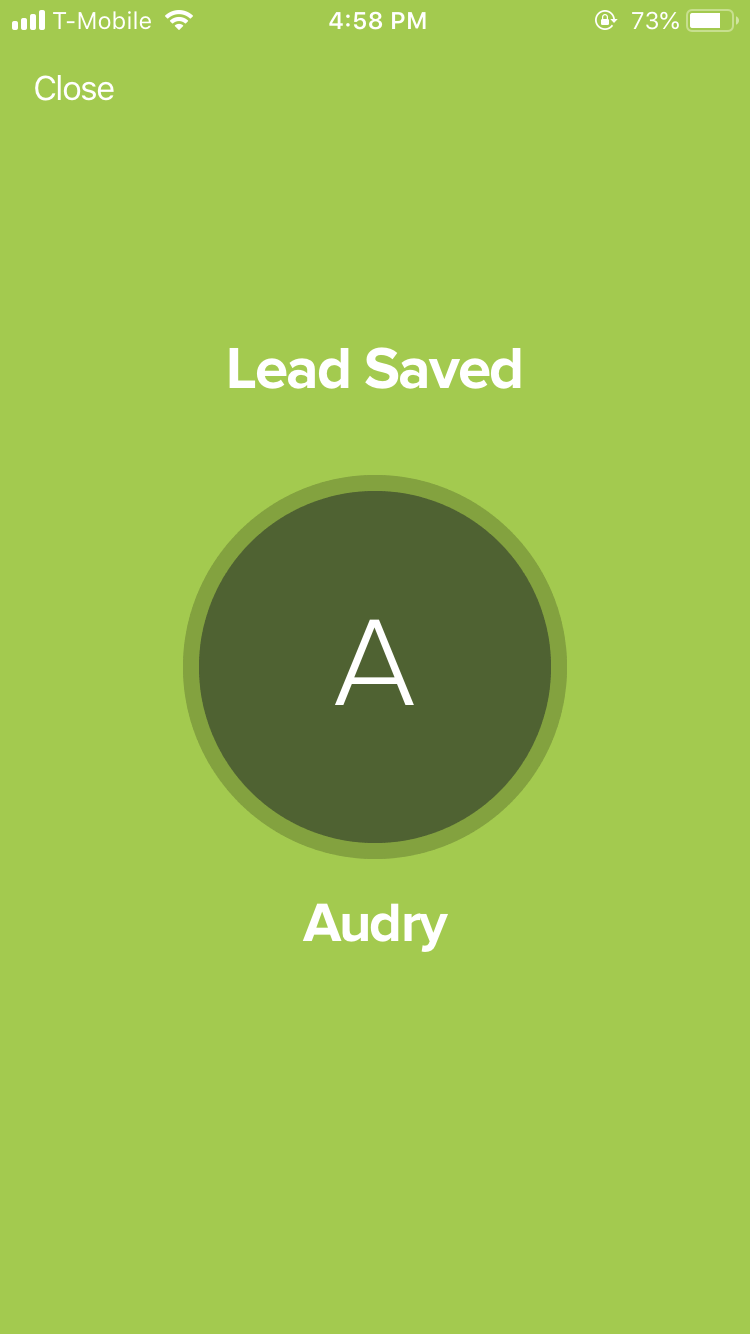 You'll be taken to the "Lead Info" screen where you can add notes, see contact information, edit qualifiers and mark them as a hot, warm, or cold lead.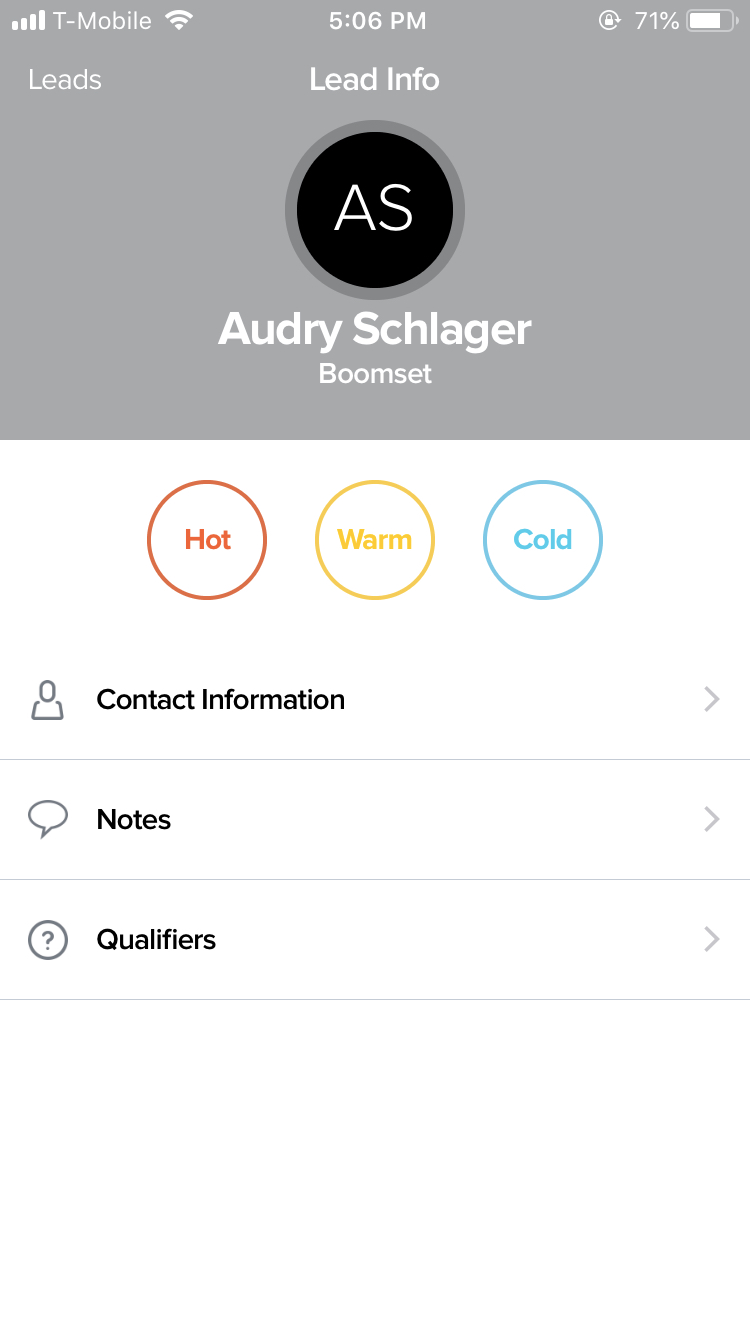 **Note: If you are having difficulty scanning a badge, try to move your device further away from the QR code to focus the device's camera appropriately.
**Note: Attendee information displayed on the "Lead info" screen is decided by your event organizer.