To upload a background image for your guest list, choose "Guest List" from the top list of tabs within your Design dashboard. From here, choose the blue "Upload your image" button, and follow your computer's prompts. JPG, JPEG, and PNG are the permitted image formats. The dimensions of the image must be 1536x2048. Your image should be less than 50MB in size.
This image will appear at the top of your guest list, behind event details, on the Guest List application.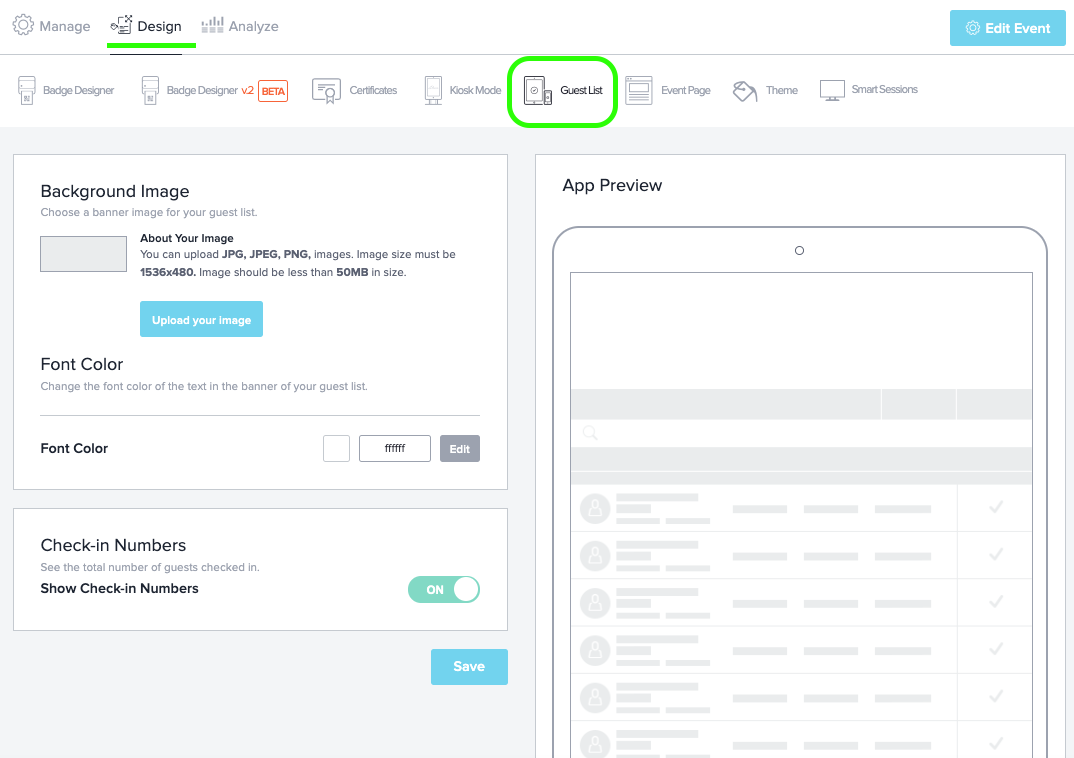 Feel free to reach out to us at support@boomset.com in case you have questions or need assistance.