You can utilize session tracks/tags to categorize/group your sessions as well as using them to print each guest's unique schedule onto their badges. To learn more about badge printing, click here.
Tracks are used to group sessions together based on their time slots, while tags are used to group together sessions based on their topic or subject matter.
Creating a session track/tag
To create your session track/tag, select the gear icon next to the session you wish to edit or create a new session.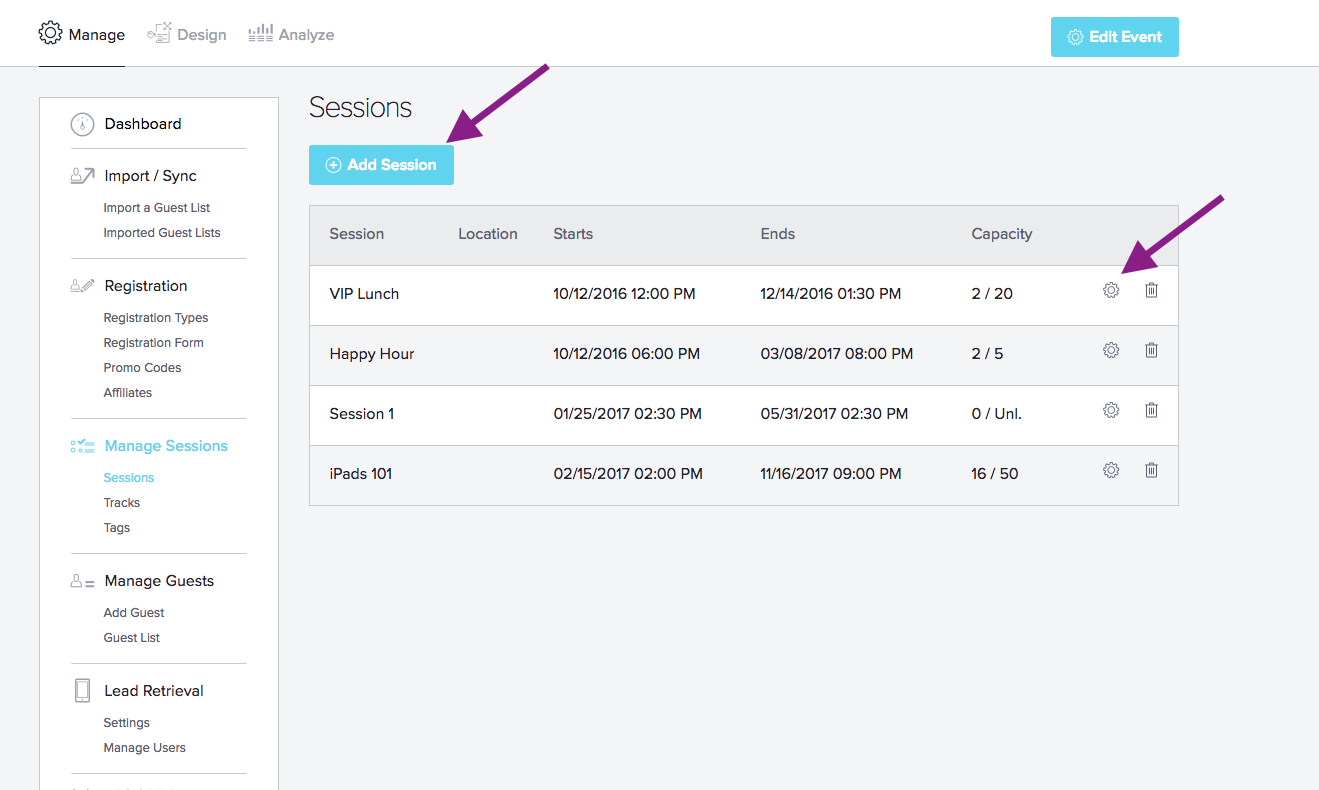 Next, select either "add new track" or "add new tag".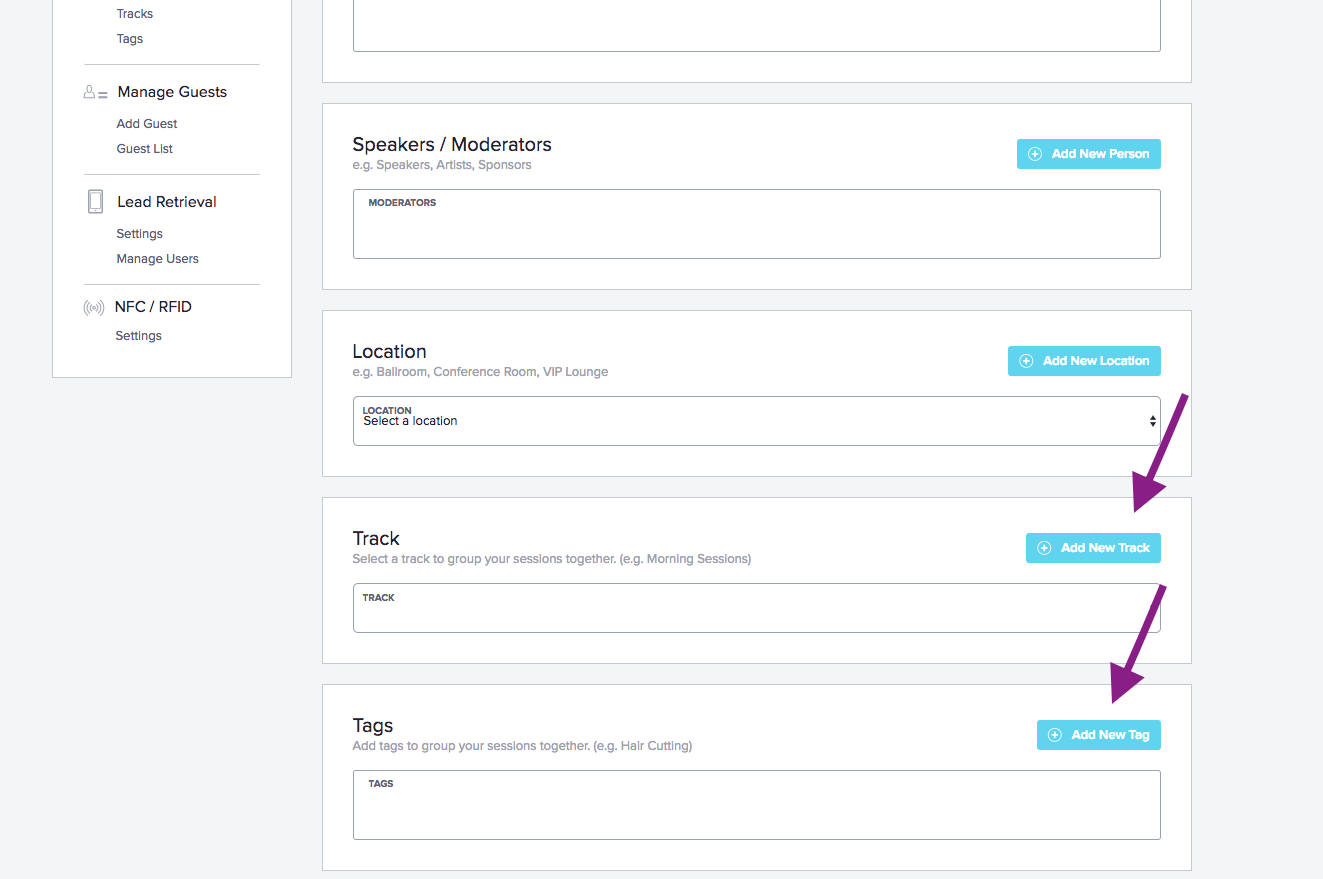 Use this track/tag for every session that you would like to group under this category. Make sure to copy the name exactly as you have entered. The best method is to simply copy and paste the name to all desired sessions.
Learn how to customize badges, and add tracks/tags here.
Feel free to reach out to us at support@boomset.com in case you have questions or need assistance.