If, for some reason, badges printed with the Epson PM 400 resemble the picture below, you must clean the Epson printer head to fix the issue.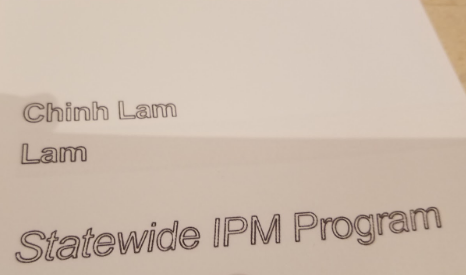 Follow the necessary steps below to properly clean the head of the printer.
Press the "Home" button.
Choose "Setup."
Choose "Maintenance"
Choose "Head Cleaning."
Click the button as pictured below.

Note: The Epson printer should take about 5-6 minutes to properly clean.