Once Registration Merge has been enabled on your Event, your are able to determine the way in which this setting will behave.
The main rule will be visible under the first toggle: Registrations that share First Name, Last Name, and Email will be Grouped together.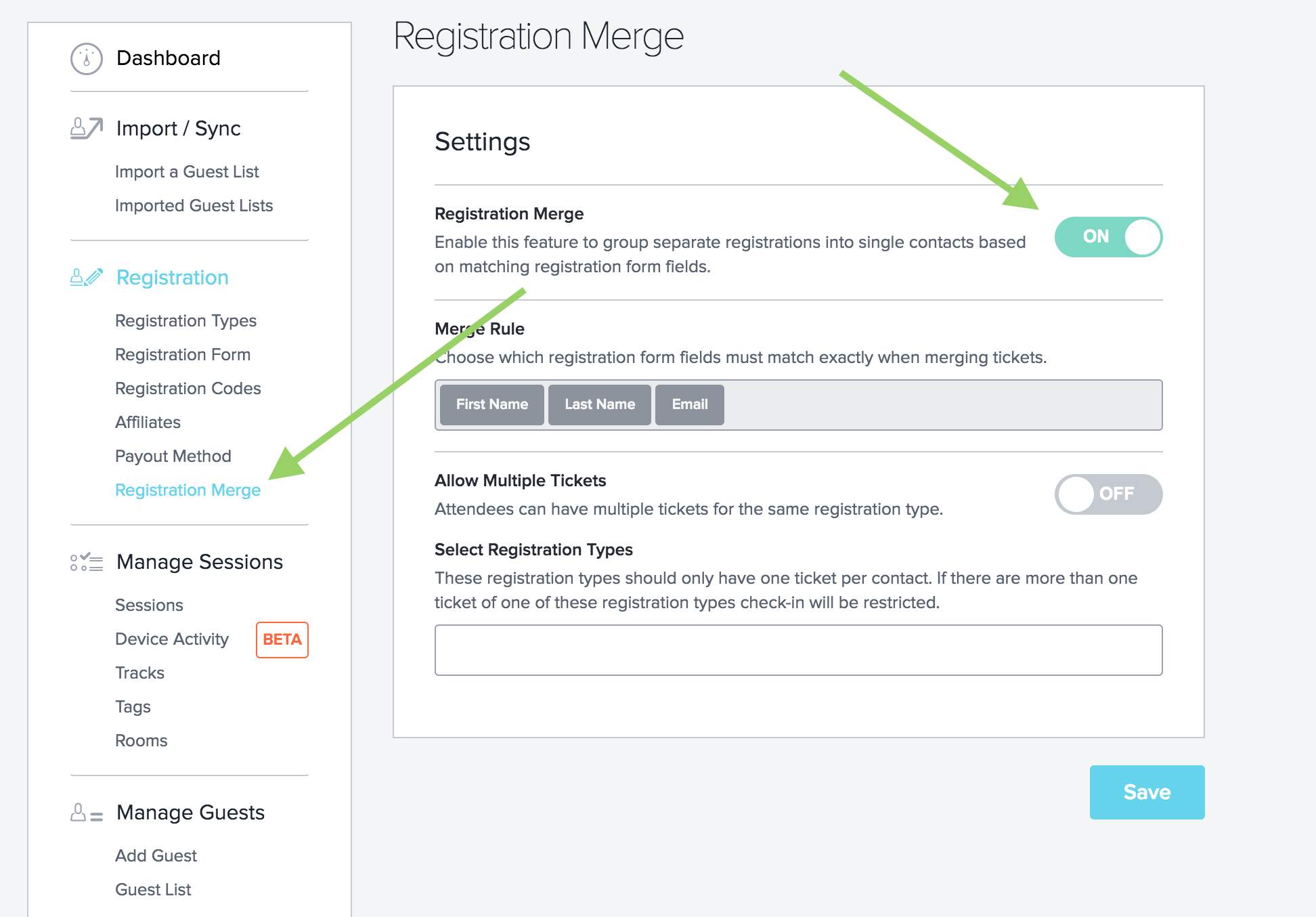 Saving at this point will automatically group these Registrations, but you can make further adjustments by editing the options to Allow Multiple Tickets and Filter the Registration Types to which this applies.
Allowing Multiple Tickets
By default, Boomset will have this toggle set to OFF. If turned ON, attendees will be able to purchase as many tickets of the same Registration Type as possible.
You can limit this allowance by Registration Type. Some Registration Types can be limited to one per individual, while others can be obtained as many times as an individual desires.
Note: If you limit the number of tickets that can be acquired per Registration Types after attendees have already acquired more than one, they won't be able to check into the Event without deleting one of the Registrations.
Once you have made the changes you desire, click on Save to make sure they're not lost. If you want to learn about how to use Registration Merge along with Session Scanning, feel free to check-out this article.
For any questions or clarifications about this process, feel free to reach Support at support@boomset.com.