To purchase more credits, click the Buy More button to add them to the Shopping Cart.

Clicking Buy Now will open the shopping cart menu, where you can change the quantity of credits you wish to purchase.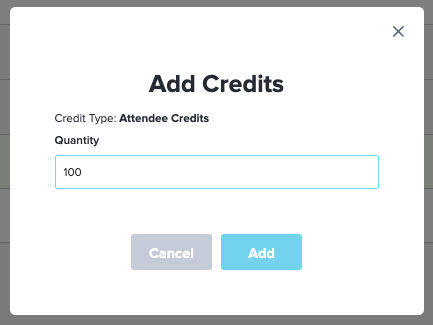 Click Add to put them in the shopping cart.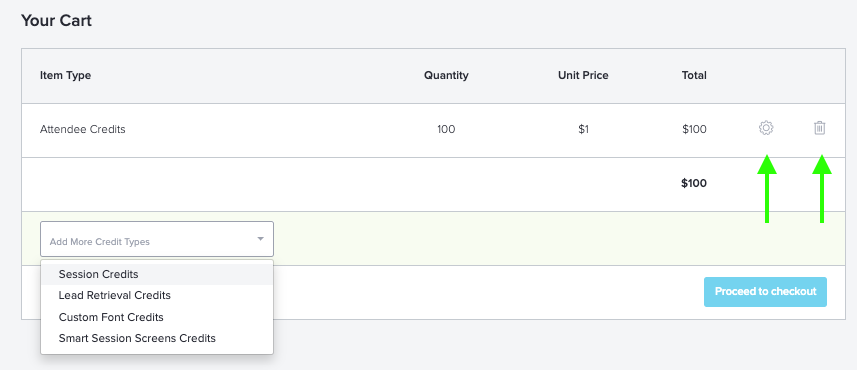 Your Cart displays the type, quantity and unit/total price of your selection. Click the settings icon to edit the quantity. Click the trash icon to remove the item and empty your shopping cart. You can also add more credit types to your shopping cart from the dropdown menu. When you are ready to purchase your credits, click Proceed to checkout.