Organizers can set up Registration Codes that registrants can use to obtain a discount during the Registration Process. Registration Codes can also be used to pull up hidden Registration Types reserved for specific attendese.
Creating a Registration Code Manually
In the Manage tab, select Registration Code to create a discount code that attendees can use during registration.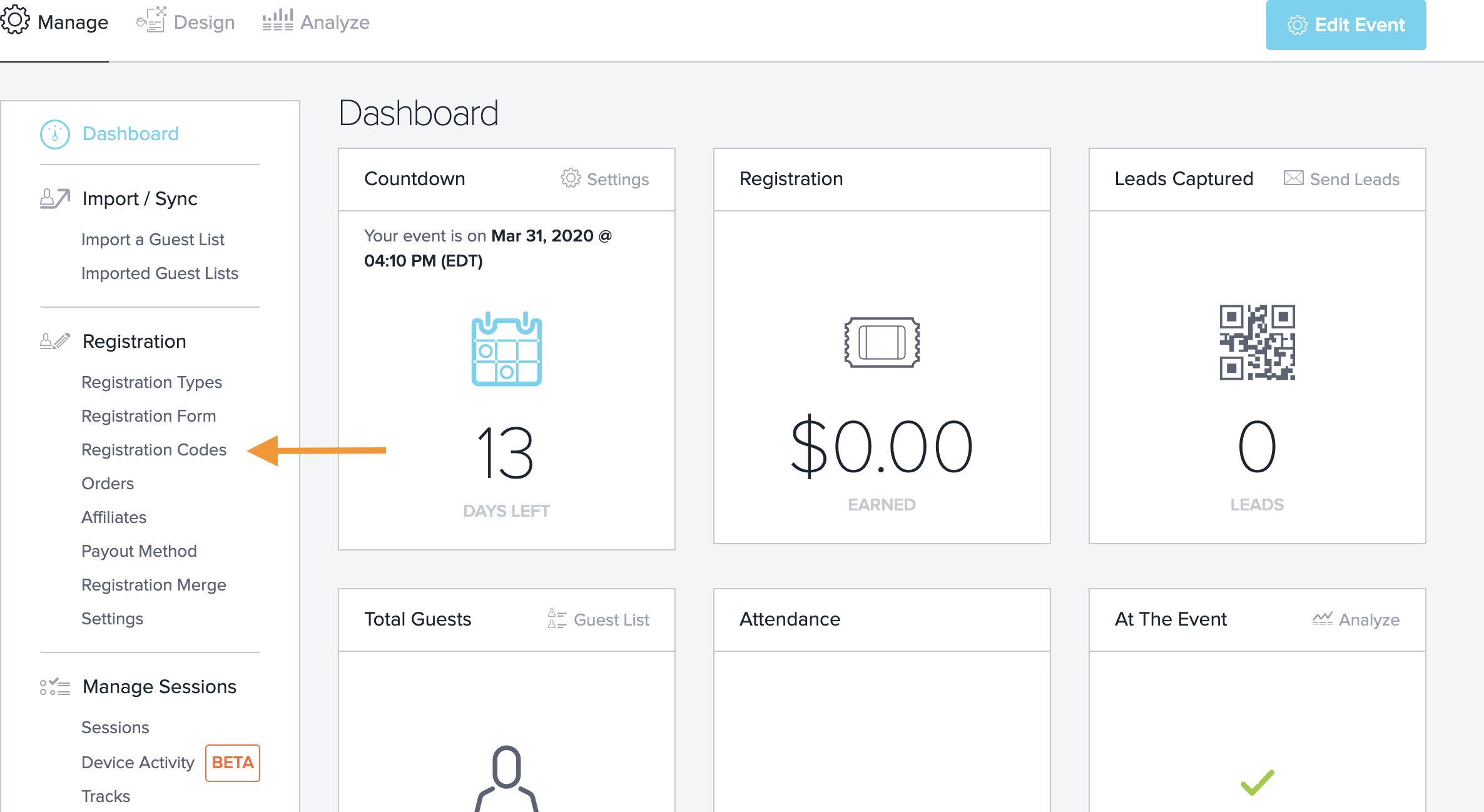 First, create a unique name for your Registration Code. This Code is Case Sensitive and the registrants will need to enter it exactly as it is written here to be able to use it. You can also set up a description for each Registration Code.
Then, you will need to set up the Discount Amount. You will be asked to choose between a Flat Discount ($100, for example) or a Percentage Discount (25%, for example). Likewise, you can also set a limit for how many times each code can be used.
You also need to set up the availability for the Registration Code. If not, this code will be available throughout the entire Reigstration process.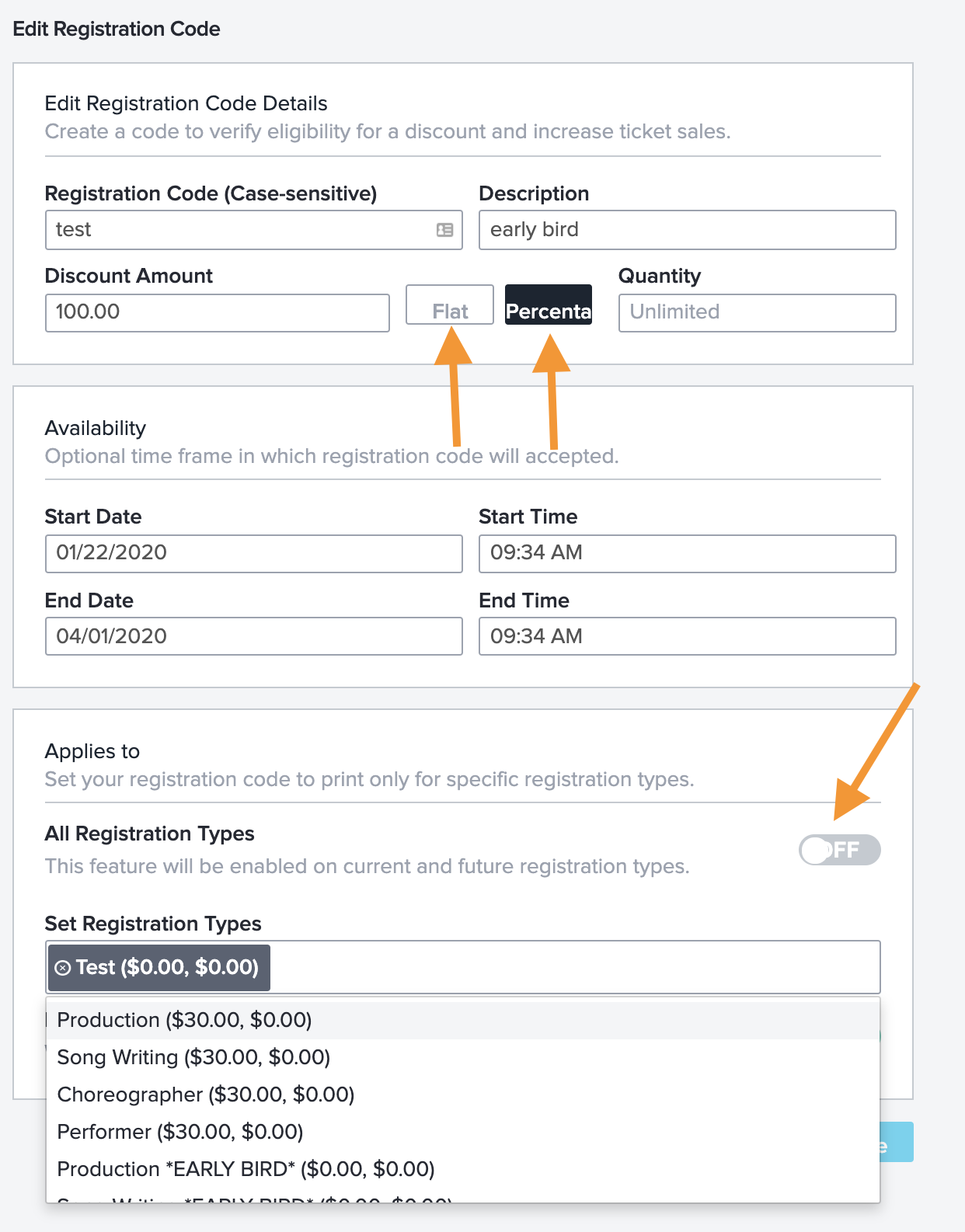 Lastly, you can filter your Registration Codes by Registration Types. In this example, an attendee could only access this test code if they are registering with the Test Registration Type.
Importing your Registration Codes
Organizers can also upload their Registration Codes in bulk with the help of a spreadsheet. You will see the option to Upload Codes, next to the option to Create Code individually:
You can also download a sample spreadsheet from this page for guidance.
When your spreadsheet is ready, just upload it to have the Codes automatically generated! Likewise, if you would like to keep track of the Codes created manually, you can also use the Download Code button to get a spreadsheet with all the codes — imported and manually set up alike!
Managing Registration Codes
After you have created your Registration Codes you will see them listed, like this:
In this page, you will see Codes' Name, Description, Amount it discounts, Quantity, and an Actions Column. With the action Columns, you can:
Link: Get a direct link to the Promo Code, copied directly to your dashboard upon clicking the clipboard icon.
Duplicate: You can create a copy of your Registration Code with one click. You will be asked to confirm that you want to proceed. Once you confirm, the Promo Code will be automatically copied.
Delete: The Promo Codes can be deleted with the trash icon. You will also be asked to confirm if you want to go through with the deletion. The action will be completed once the confirmation is given. Please note, this action cannot be undone.
Using the Registration Codes — The Attendee Experience
On the Event Page, the Attendee should see a box to enter the Registration Code that was shared with them.
When entered, they should see the price of their Registration halved (in this example, the Registration Code was set to 50% discount).
When they click on Register Now, they will be taken to complete the form and check-out with the discounted rate.
Feel free to reach out to us at support@boomset.com in case you have questions or need assistance.