The report builder gives event organizers the ability to customize columns of information they wish to download. Event organizers can also create and schedule reports, which can be exported at a later time.
To use the report builder you must first create a new report and name it. You can create multiple reports. Then, click on the report name to edit that report.

You must add data columns to build your report. For an Attendee Report, you could include the following:
Default/Custom questions
Registration info
Attendance
Sessions
Selfies
Signatures
Lead Retrieval
Email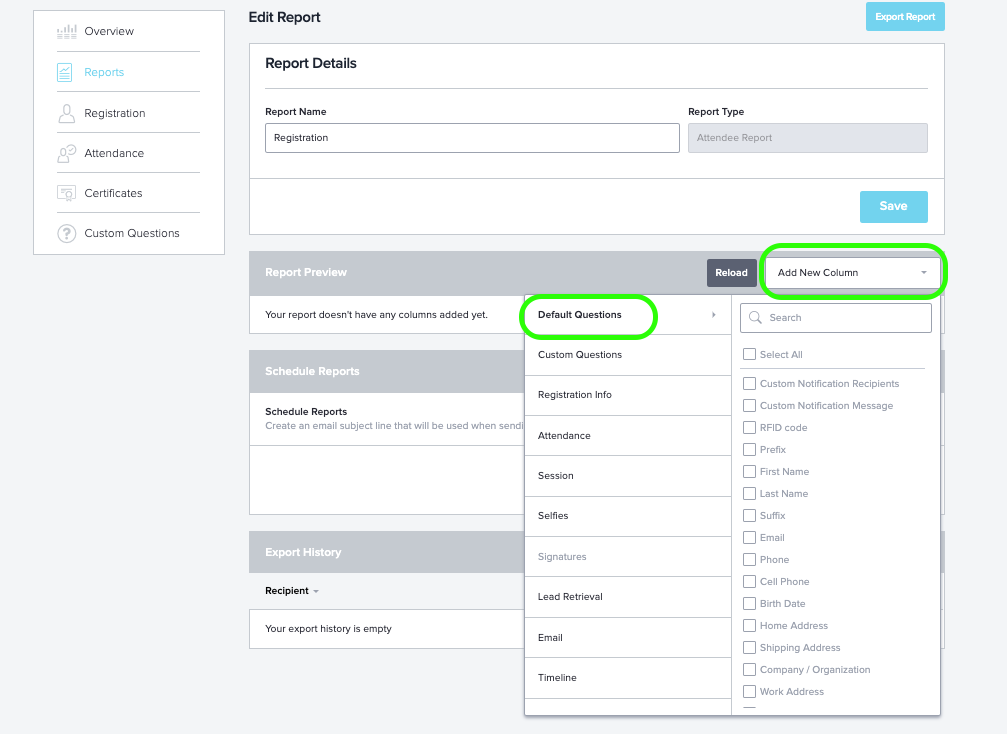 You can also create filters to restrict which guests will show up in the report by filtering the columns. For example, you can filter to show only guests that attended the event, or a particular session, or who responded a certain way to the custom questions asked.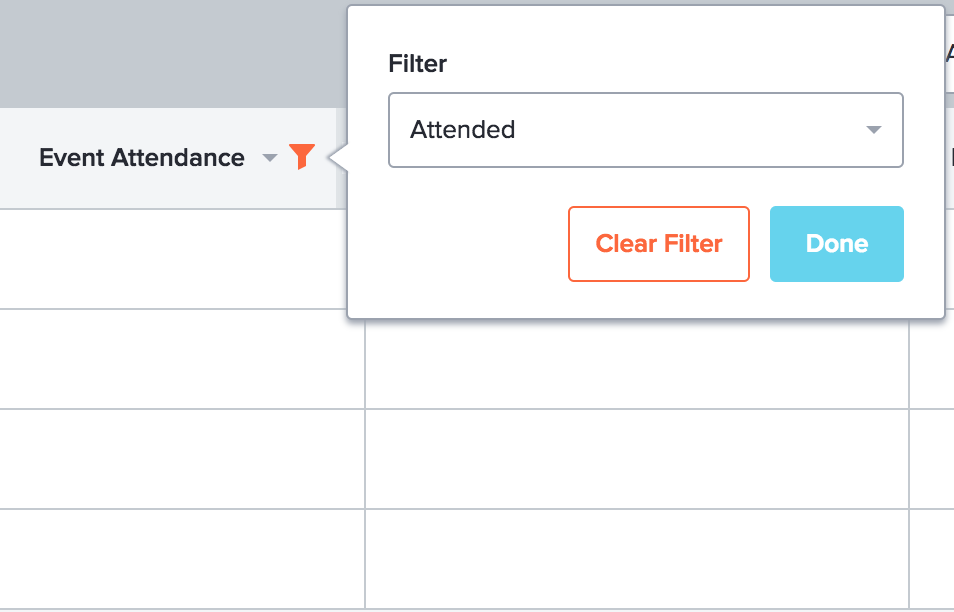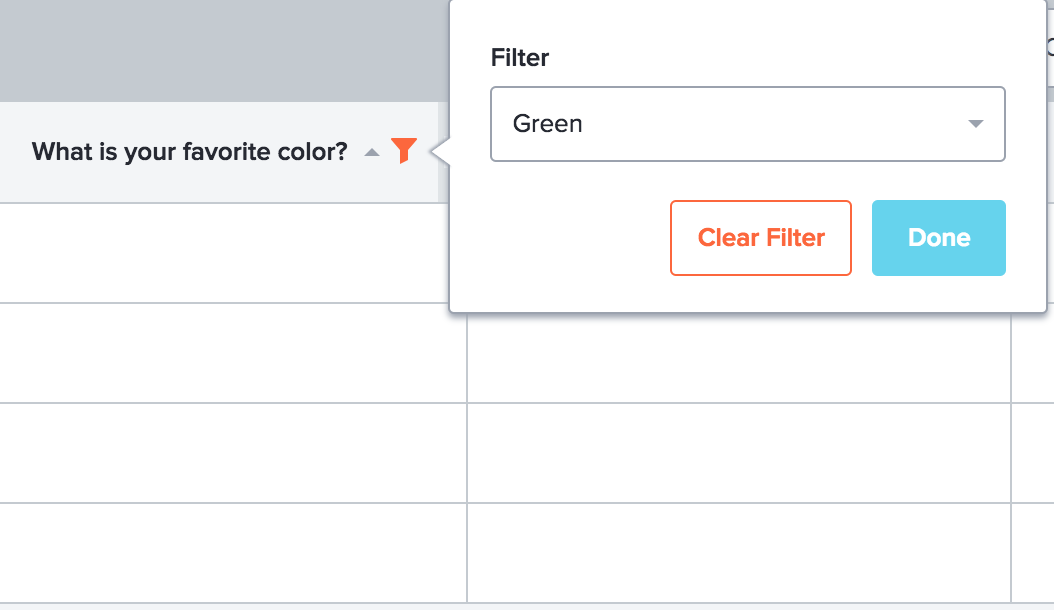 The order of the columns can be rearranged by clicking and dragging the two vertical white bars on the right side of the column header.

Once you are content with the set up of your Report, you click on Reload to see the columns fill with the data related to each.
If you have any more questions, feel free to reach out to support team at support@boomset.com.